Create memories that will last a lifetime
Housed in the heart of the finca, the Kids Club is entertainment every day of the year for children ages 4 to 14, with supervised activities from sports, gardening and wildlife experiences to science experiments and play in the open air.
Let your kids forge lasting friendships and unforgettable experiences.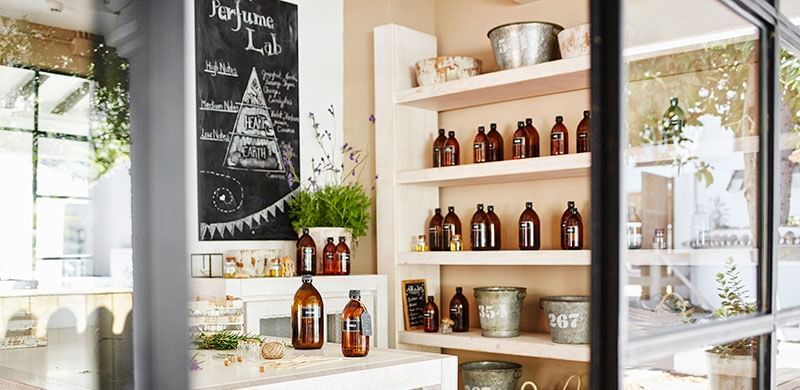 Perfumiers
What does the Marbella Club smell like to you? Little ones will dive into our herb garden accompanied by the hotel's head landscaper to collect herbs for an engaging session of perfume and candle-making at the aroma workshop.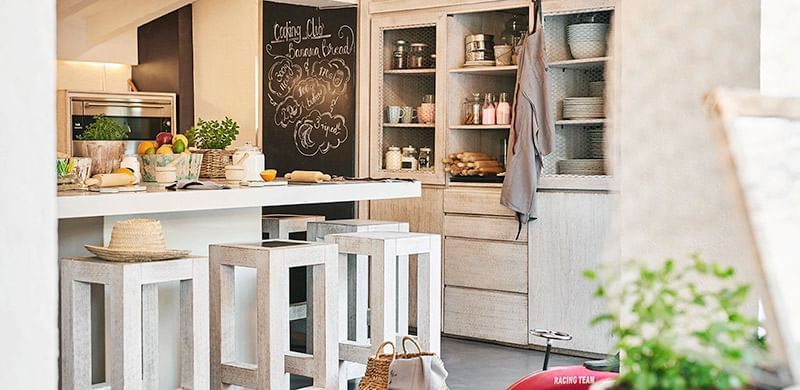 Budding Chefs
Our tiny guests will put their culinary skills to the test as they discover new ingredients native to Andalusia, some even growing around the resort. With help from the hotel's Wellness Chef, recipes encourage healthy and colourful eating from a young age.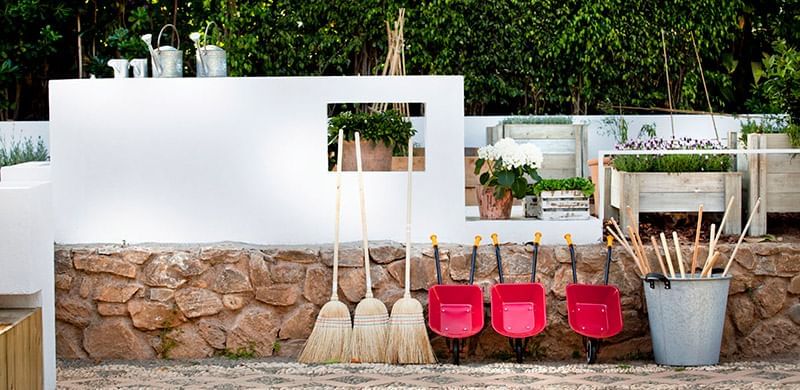 Mini Gardeners
At the Kids Club vegetable garden, pint-size rakes, watering cans and wheelbarrows help green-fingered kids learn about the importance of eating sustainably and how our strawberries, cucumbers or lettuce are cultivated.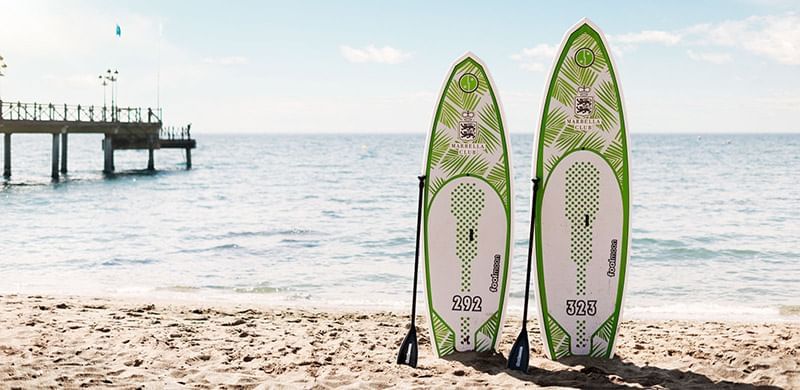 Fun on the Shore
From tug-of-war on the sea shore to canoeing excursions and paddle surfing, there's nothing more exciting than taking full advantage of what the Mediterranean has to offer beyond the walls of the Kids Club.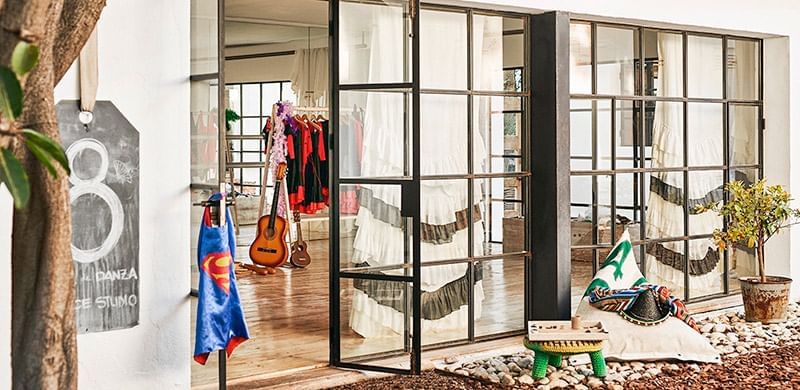 Music and Dance
At our dance studio, little ones bond and let loose through the craft of movement and fitness. By playing with traditional Spanish dance costumes, learning the basics of stretching or bouncing to the rhythm of the bongos, releasing energy was never so fun.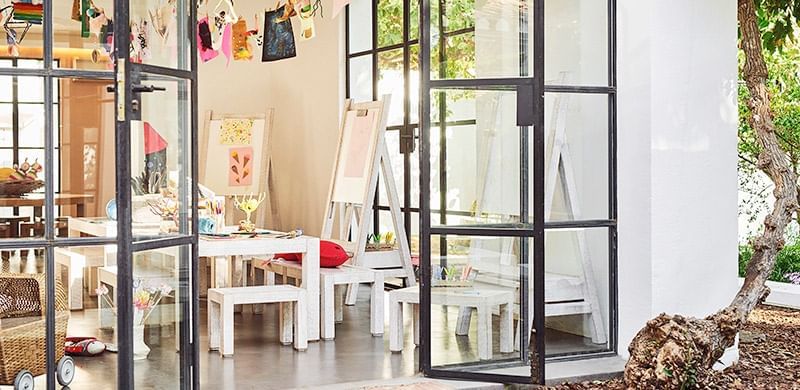 Arts & Crafts
Easels and pottery wheels await in the art room, dedicated to nurturing creative and imaginative minds. Local artists make weekly appearances for insight into traditional art, like ceramic-making or easy make-at-home crafts.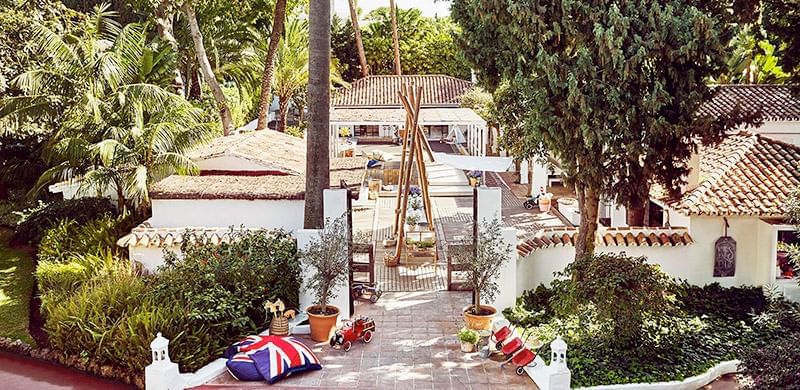 Memberships
The Kids Club is open to both in-house and non-resident guests year-round. If you are a frequent visitor or would simply like to enjoy the Kids Club during weekends or during school holidays, speak to our team for membership opportunities.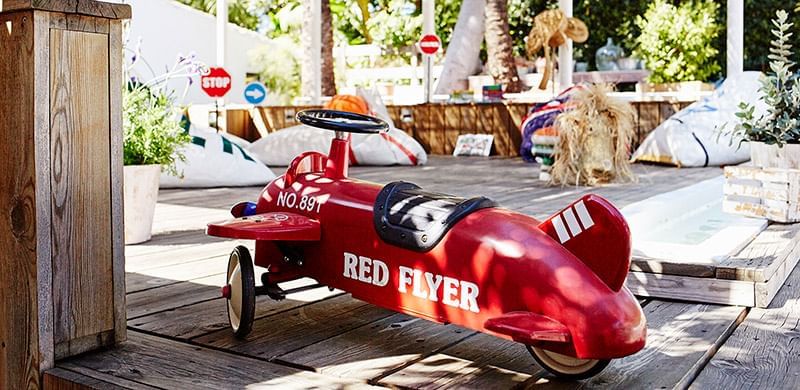 Birthday Parties
There's a world of possibilities when it comes to celebrating your child's birthday at the Kids Club. From playful picnics with a bird show by the local wildlife preservation centre or a circus-themed celebration with magicians included, your ideas are all we need to craft together a bespoke and magical party.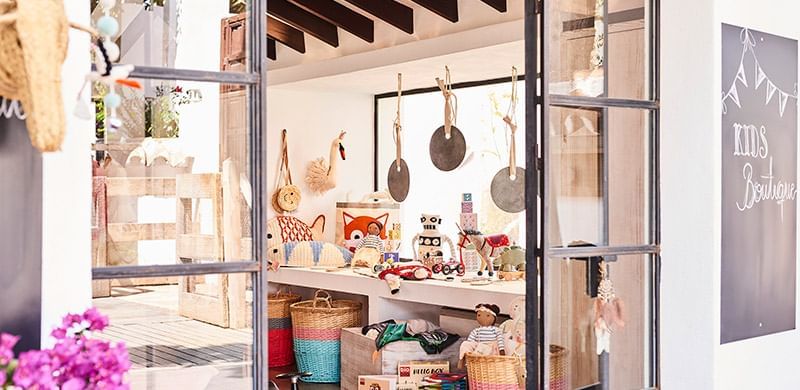 Kids Club Shop
Found within the Kids Club, our new concept store fosters creativity through a curated selection of hand-crafted masks, crocheted toys and artisan homewares, as well as many other fit-in-your-suitcase, eco-responsible brands.