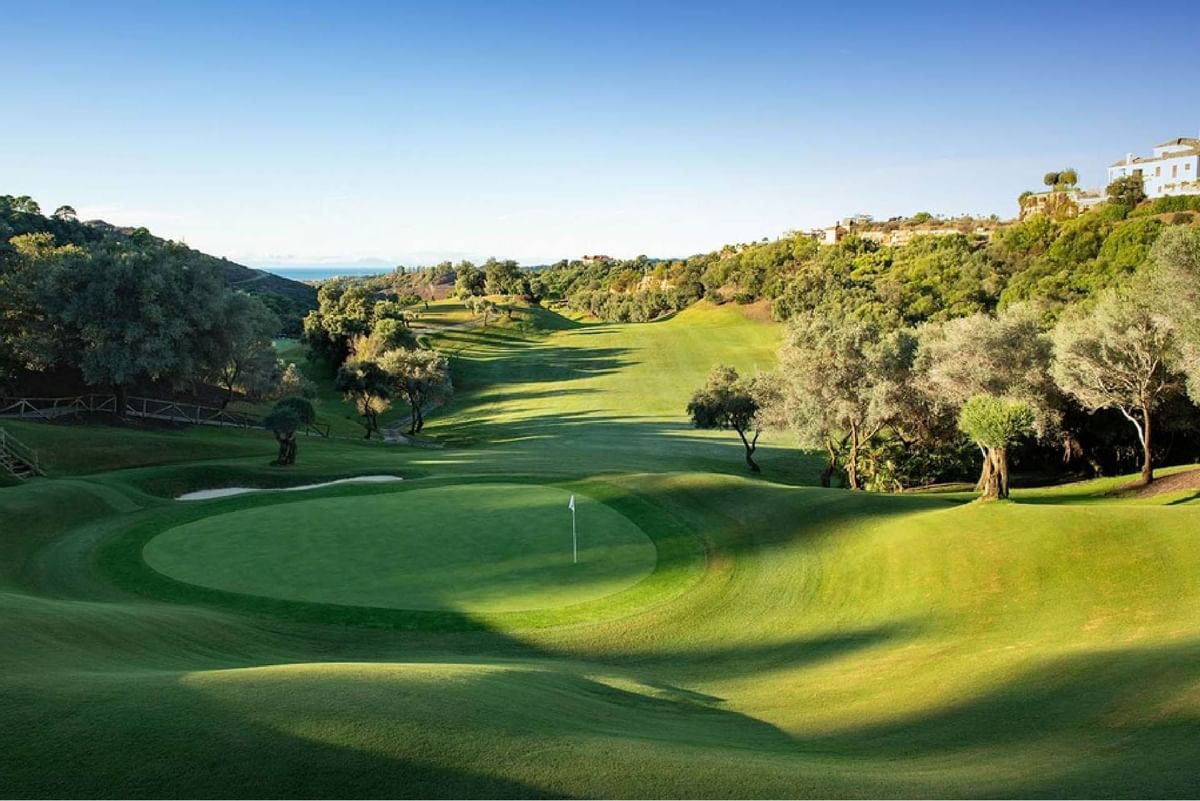 The picturesque first hole typifies the quality of the course's design with beautifully contoured fairways and immaculate greens and marks the beginning of a memorable round of golf. The 18 holes measure in excess of 6,000 meters and comprise water features and demanding bunkers, a trademark of the course designer, encouraging players to search for the most advantageous approach shot.
Possibly his most famous work is associated with the PGA National course and The Belfry. Dave Thomas was delighted to join forces with the Marbella Club Hotel. "The opportunity to design and supervise the construction of a course in keeping with the tradition and prestige of the Marbella Club was irresistible. The course will rank amongst the best golf courses in Marbella AND Spain."
Bermuda 419 grass has been utilized on the fairways and tees, a blend of three grasses on the ante greens with a relatively new strain of American grass on the greens. The computer controlled irrigation system, alongside the latest in fairway moulding and contouring techniques allows for the course to be maintained in impeccable condition for year round play.

The front nine provides the unique experience of three consecutive par 5s, which not only represent a severe test early in the round but also offer some of the most picturesque scenery on the golf course. The tee on the seventh is the highest point on the course and provides a panoramic view of the coastline, Gibraltar and across to Africa. Stretching for over 6000 meters, combining length with clever placement of bunkers and water hazards plus intriguing green designs, the par 73 course culminates in one of the most dramatic 18th tees in Europe. One of many elevated tees, the par 5 , reachable in two for some pros, is a memorable final hole.