Summer at the Marbella Club. What's New for this Season
One of Spain's most iconic properties, the Marbella Club in Andalusia's 'Golden Mile' has unveiled a new home for wellness restaurant El Olivar, alongside its highly-anticipated pop ups for the season which encapsulate the hotel's legendary magic and continue to position the property as one of Europe's most sought-after resorts and summer jaunts.

Joining its already extensive selection of retail residences, with leading fashion houses CHANEL, Louis Vuitton and Bottega Veneta, is a Monocle concept store home to a selection of exclusive products, and a pop-up with RIANNA + NINA showcasing timeless treasures and elegant ready-to-wear pieces made from vintage fabrics. To showcase the property's innovative and holistic approach to wellness, a host of renowned visiting practitioners will take residency for the summer. From energy healing with holistic healer Coco Maruno and intuitive movement with Spain based Antonia Pilbrow, to breathwork and vibrational sound therapy with specialist Christina Colding.

El Olivar
This summer, the Marbella Club's renowned wellness restaurant El Olivar will find a new home in the Garden Pool, a hidden gem tucked away in the heart of the hotel. Here, guests will enjoy a special gastronomic experience in an intimate pool setting, a perfect daytime spot for long languid lunches. At the helm is Wellness Chef Andrés Ruiz, known for his expertise in anti-inflammatory cooking, Ruiz designs innovative menus with a progressive approach to healthy eating using primarily plant-based ingredients and inspired by fresh and seasonal Andalusian fare. Popular dishes include pear hummus, citrus and smoked pimenton or salmon carpaccio cured in mango, cardamom and ginger, alongside a curated selection of salads and grain bowls.

Monocle x Barber Shop
Slip into summer at Monocle's new pop-up in the just-opened Barber Shop. Located in the Marbella Club's El Patio Beauty Studio, this fresh spot is exclusively dedicated to men's care and complements the existing express beauty offerings available in the studio. Here, guests can browse a selection of well-sourced, exclusive season essentials from homewares, accessories and clothing carefully curated by Monocle's Editors, as well as the latest print pieces. For coffee and sweet treats, guests can pop over to the Monocle x Marbella Club food truck, in the gardens next to the Kids Club.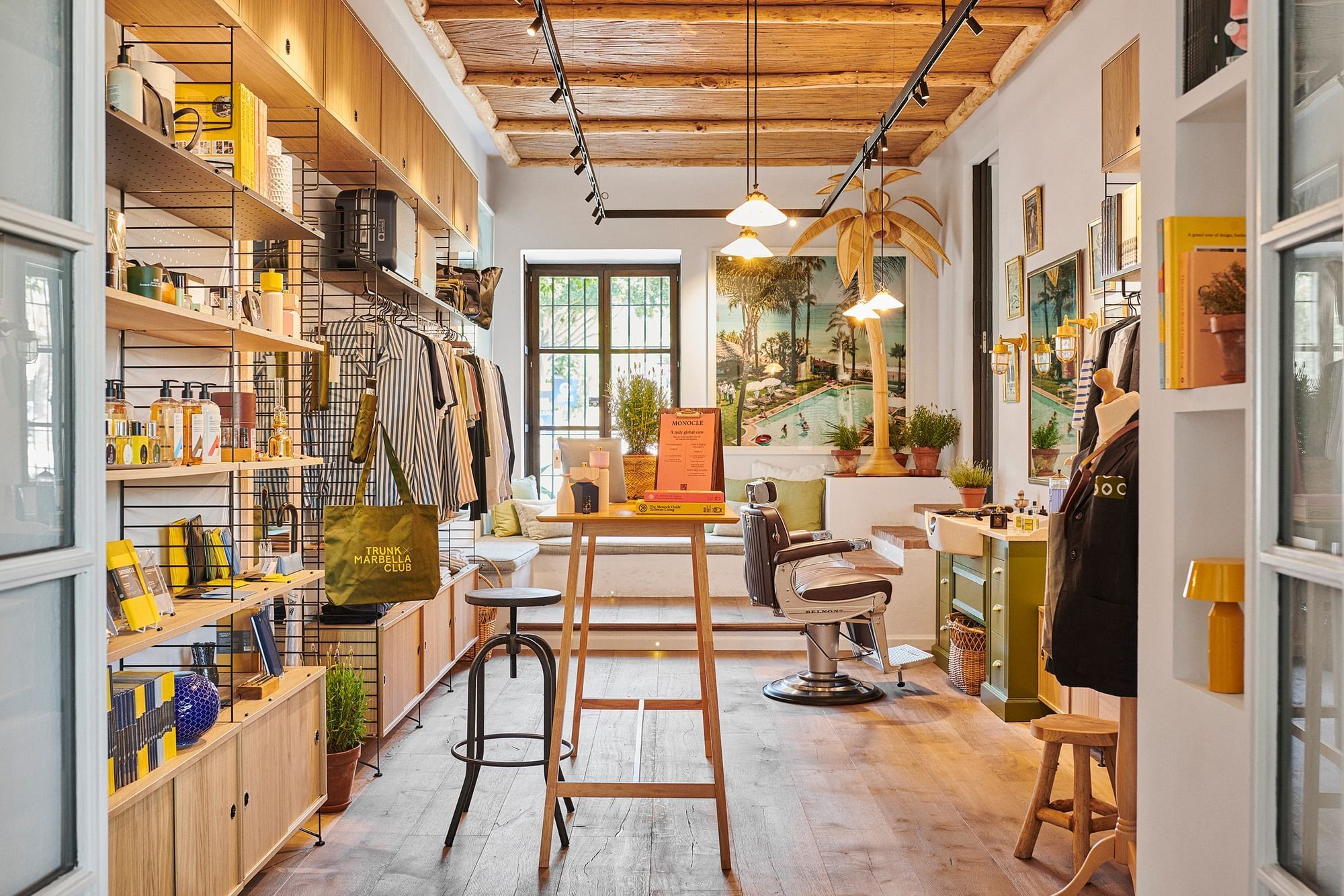 10am – 7pm until 31st October 2023
RIANNA + NINA
With extraordinary one-of-a-kind designs, carefully sourced vintage fabrics, expert craftsmanship and colourful prints, this season the Marbella Club welcomes RIANNA + NINA, a luxury label creating seasonless, timeless treasures that are size inclusive and can be loved for generations. Located in the Atelier above the Chanel Boutique at El Patio, this new pop-up will showcase the 'It's all Greek to Me II' collection, inspired by Rianna's summertime childhood in Greece, bringing back beloved prints from the first collection with beautiful new creations featuring silk, linen and cotton embroidery with richly coloured floral motifs.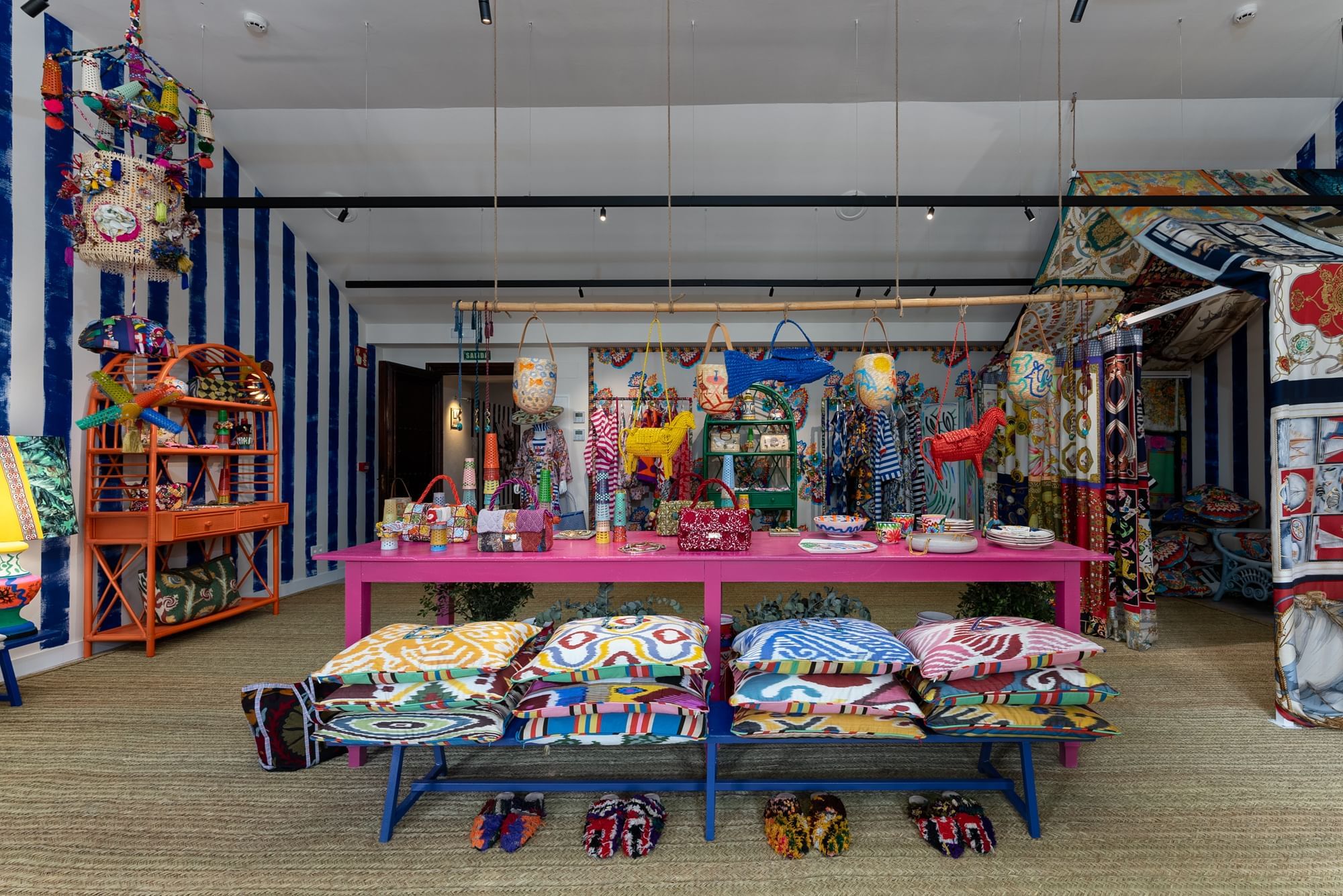 10am – 7pm until 31st October 2023

Energy Healing Therapy
This season, internationally renowned holistic healer Coco Maruno will take guests through life-altering energy healing therapy and Kundalini yoga to rejuvenate the mind, body and soul, and achieve balance in the prana and life force energy. Studying for over a decade with a higher Zen monk in Japan, Coco brings with her a wealth of experience in the sacred science behind Kudalini yoga and meditation, helping others on their journey to inner peace, radiance and beauty, boosting immunity, and lowering the body's cortisol. Treatments include a Tranquillity and Sleep Enhancing Ritual using Tibetan sound healing, a Kundalini Chakra Massage where gold singing bowls activate the nerve centre and released block patterns, a Sacred Internal Organs Hara Massage combining Japanese shiatsu and acupressure to promote digestive and hormonal balance, and a Sacred Womb Hara Healing Massage releasing stagnant energy and emotions in the uterus. Coco will also be offering specific treatments aimed at kids, teens and mothers to be.
Until 31st July 2023

Dance of Life
Spain-based Antonia Pilbrow will help guests through the dance of life this summer, sharing her learnings on how to navigate the challenges of life with harmony, through awakening a deep connection with the body and creating peace in the mind. Using a palpably loving and nurturing approach to intuitive movement, guests can choose from three bespoke treatments: Opening Your Heart Yoga, where active vinyasa is infused with restoring yin; Pranayama the Art of Breathing, using ancient techniques to explore breath capacity, and Prenatal Attunement, for healing and support through pregnancy, including softening anxiety and inducing sleep.
Until 20th July 2023

Breathwork and Vibrational Sound Therapy
Specialising in powerful breathwork and sound healing, Christina Colding joins the Marbella Club as an in-residence expert, taking both guests and day visitors through a self-development experience as she works to increase consciousness and vibrational frequency whilst balancing energy and healing the nervous system. Christina's signature experience, The Alchemy Journey, is a transformative blend of breathwork and the soothing sounds of Alchemy crystal singing bowls, designed to take guests on a journey to self-surrender and deep relaxation.
Until 31st December 2023