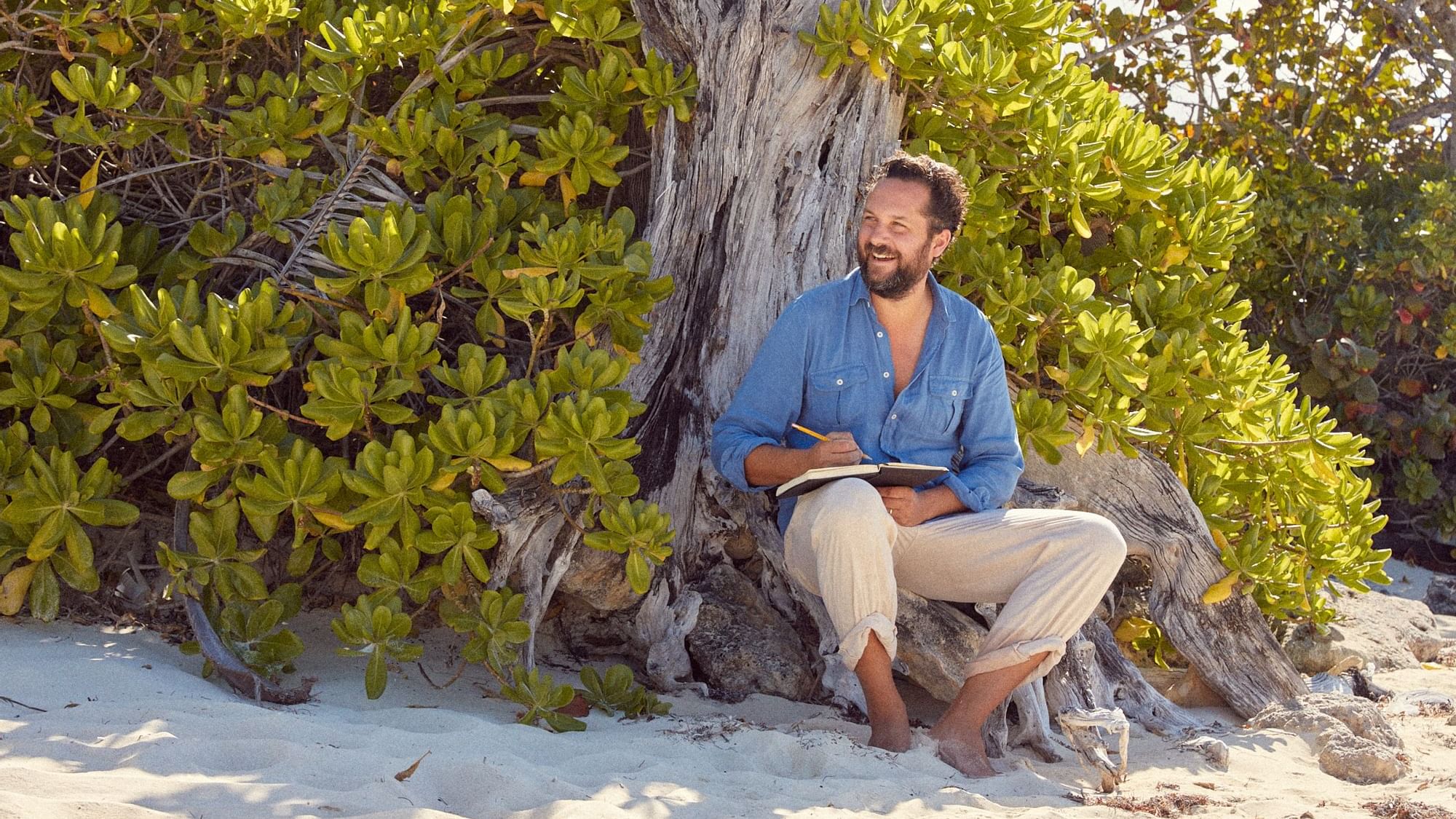 Love Brand & Co x Marbella Club
18/07/2022
The Marbella Club has chosen none other than sustainable swimwear champion, LOVE BRAND & Co to create the perfect beachwear collection! With a hand-drafted bespoke print inspired by our ongoing seahorse rewilding project in collaboration with Aula del Mar, you'll find everything from men and boy's swim trunks to a linen shirt or scrunchie at our Kids Club, Beach Club and newly refreshed MC Beach boutiques. Plus, when you shop the collection or join us for a meal at MC Beach, part of the benefits will directly support Aula del Mar.
LOVE BRAND's founder and CEO, Oliver Tomalin, takes a break from his Bahamas homebase to chat about what inspired the collaboration.
What inspired you to start a fashion brand that directly supports and raises awareness around endangered species?
LOVE BRAND & Co. is exporting the island life of the Bahamas to the world. My wife's family have a long history in the Bahamas and much of the brand's ethos and lifestyle is inspired by the easy-breezy beach life we love. Our collections are named after the islands in the Bahamas and we say LOVE BRAND & Co. is born in the Bahamas and raised in London. Rose and I love island life but we also wanted our brand to serve a greater purpose and so we designed the brand to be able to help raise funds and awareness for endangered wildlife.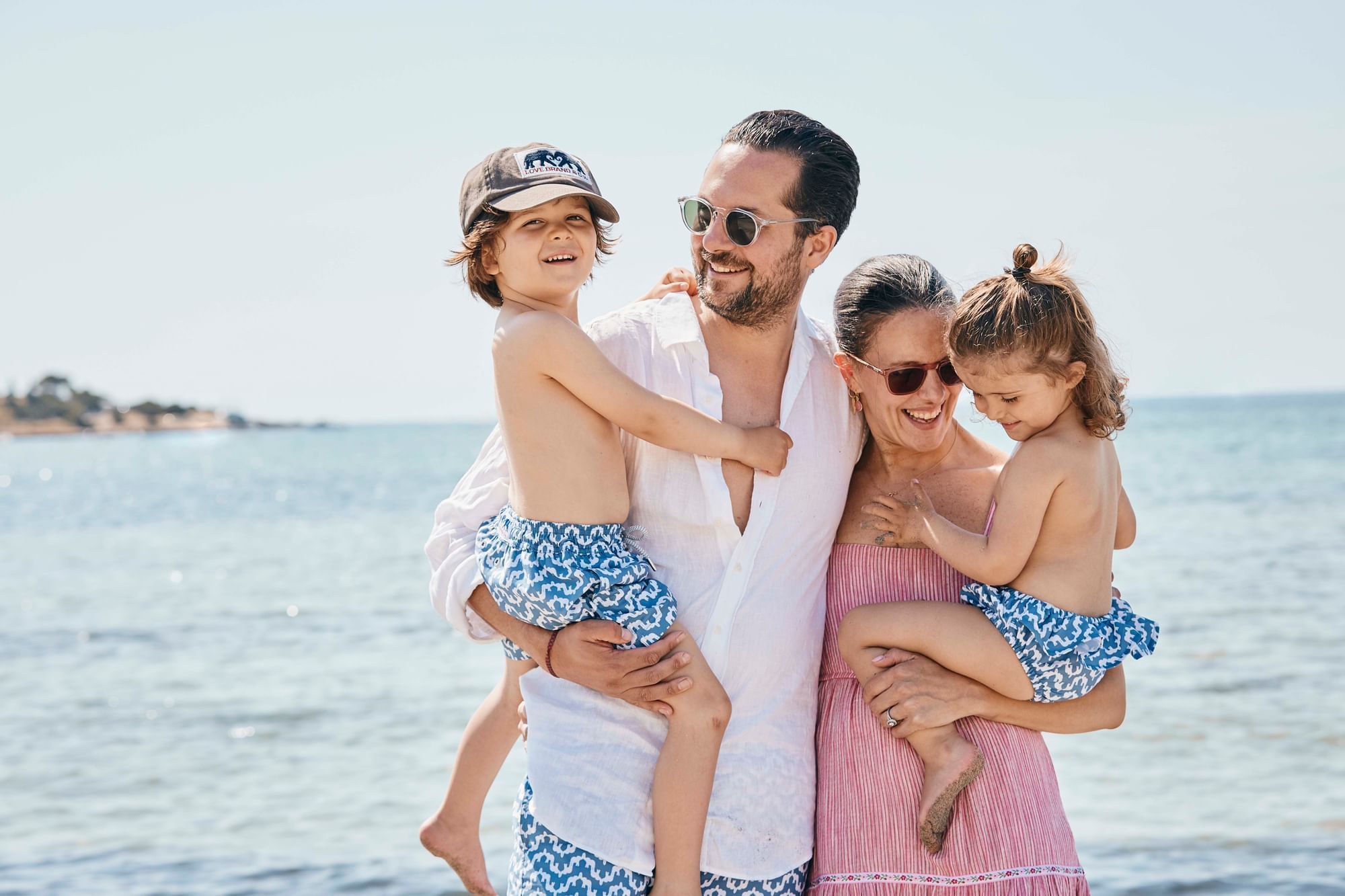 Anywhere in the world that inspires or excites you most?
The Bahamas, India and East Africa. Holidays to The Bahamas, sailing in the Exuma Cays or exploring the jungles of Kerala in India or on safari in national parks in Kenya with my now wife Rose. These adventures are what sparked the brand. Travel is part of the brand's DNA and we are inspired by everything we see and learn and I tell the stories of my experiences through my LOVE BRAND & Co. prints. This Summer we are working on a print called The World is Your Oyster which not only sums up how we feel but also inspired by Oyster regeneration around the UK.
What is it about the Marbella Club that makes it such a good partner for LOVE BRAND & Co?
LOVE BRAND & Co. is founded on the pillars of travel, conservation and sustainability. Offering the discerning traveller a product that has been mastered over a decade while also promoting values and ethics they can feel good about. This idea of both living well and living green are values I believe shared by the Marbella club. I am so excited to be joining forces and raising awareness for the Seahorse Conservation work in the Mediterranean through an exclusive print. My print of seahorses coming together forming a heart in Andalusian blue is available in our recycled swimming trunks and light linens for the whole family. I am also thrilled to see my print leave the boutique and be discovered across other touch points at the hotel including the sun bed cushions on the beach.
Any easy tips for living or travelling more sustainably?
I believe in living well and looking after the planet. I believe in the simple mantra of buying less and buying better. Taking more time on choices to find companies with good ethics and values like B-Corps. When travelling the same applies, it's all in the choices of where you stay and the attractions you visit and give business to. There are normally the good ones and then the less good ones with less effort in their ethics and values.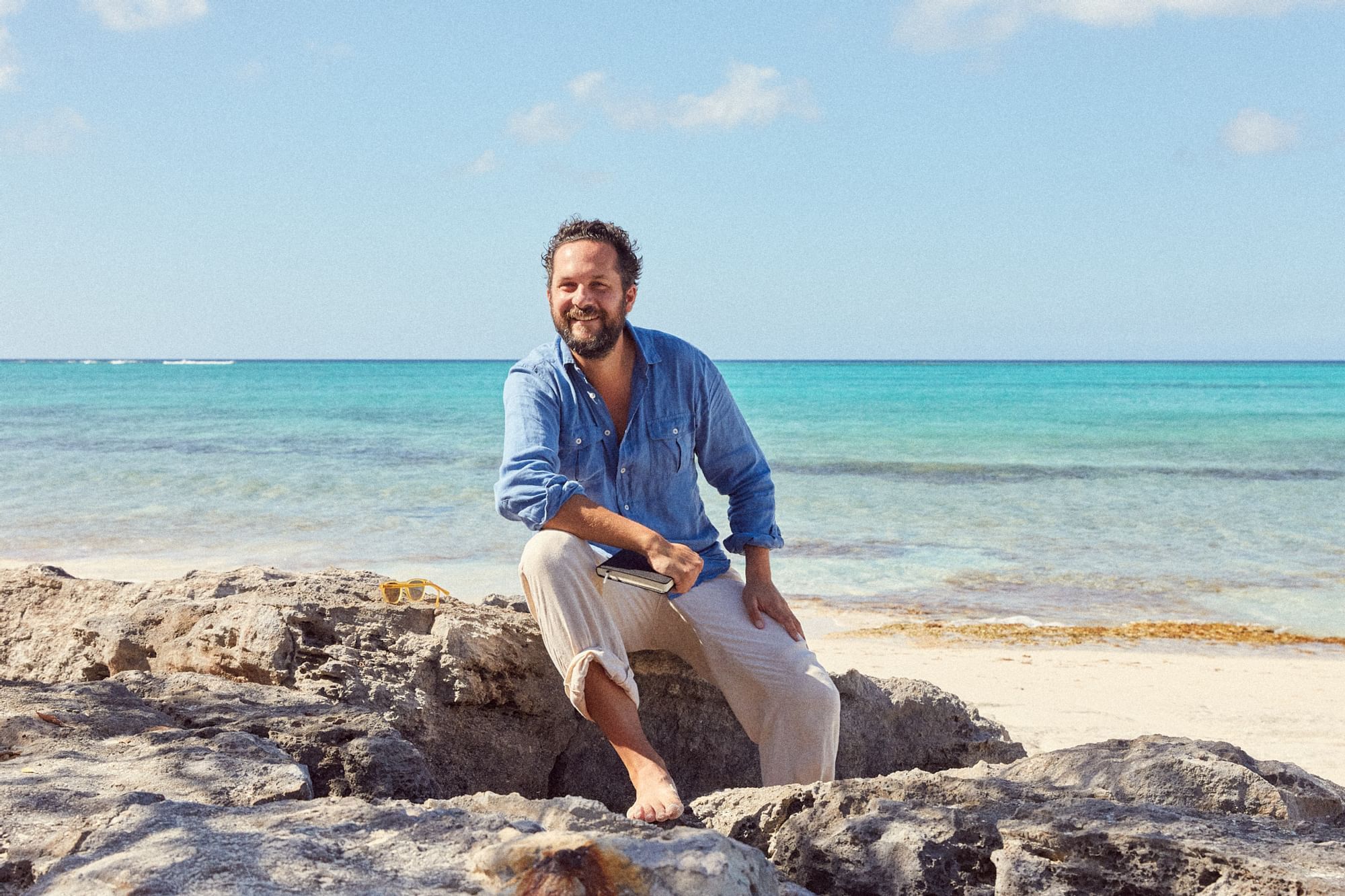 Where's next on your travel and wildlife hit list?
I am planning a trip back to India. The brand was created ten years ago and we have been looking closely at the roots of the brand. Rose and I love elephants and our promise is to help ensure they survive in the wild through the generations. Going back to India this year, I will be meeting Dulu Bora. A man on a mission promoting Human-Elephant coexistence in Assam, India and I am very proud that LOVE BRAND & Co. is also funding his work.
To shop the collection, contact us here.
Related PostS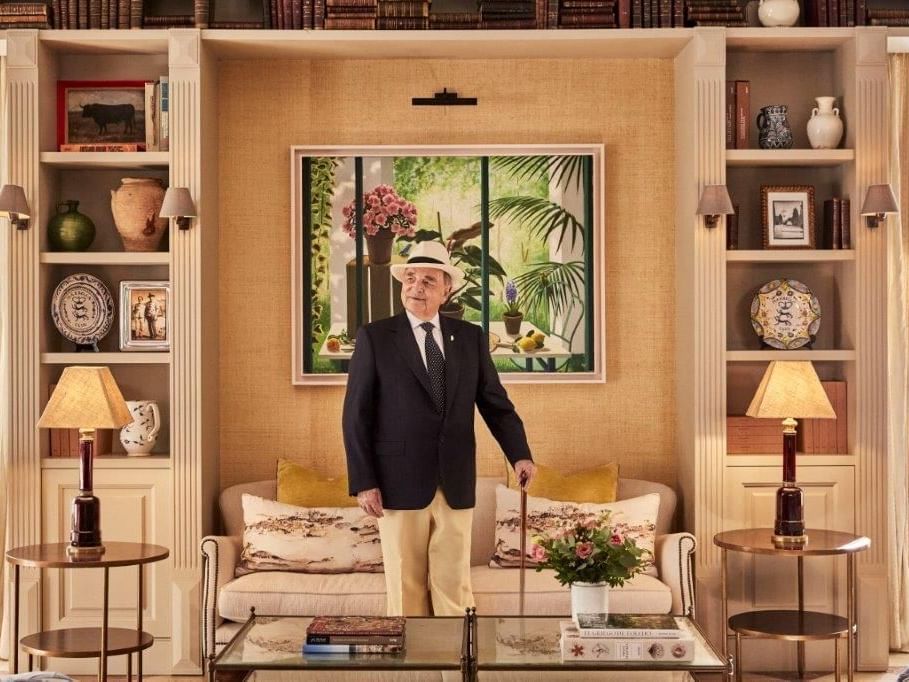 Count Rudi Turns 90
20/09/2022
The Marbella Club and wider community raises a glass to the hotel's first general manager, Count Rudi von Schönburg, a key figure in developing the highest standards of hospitality.