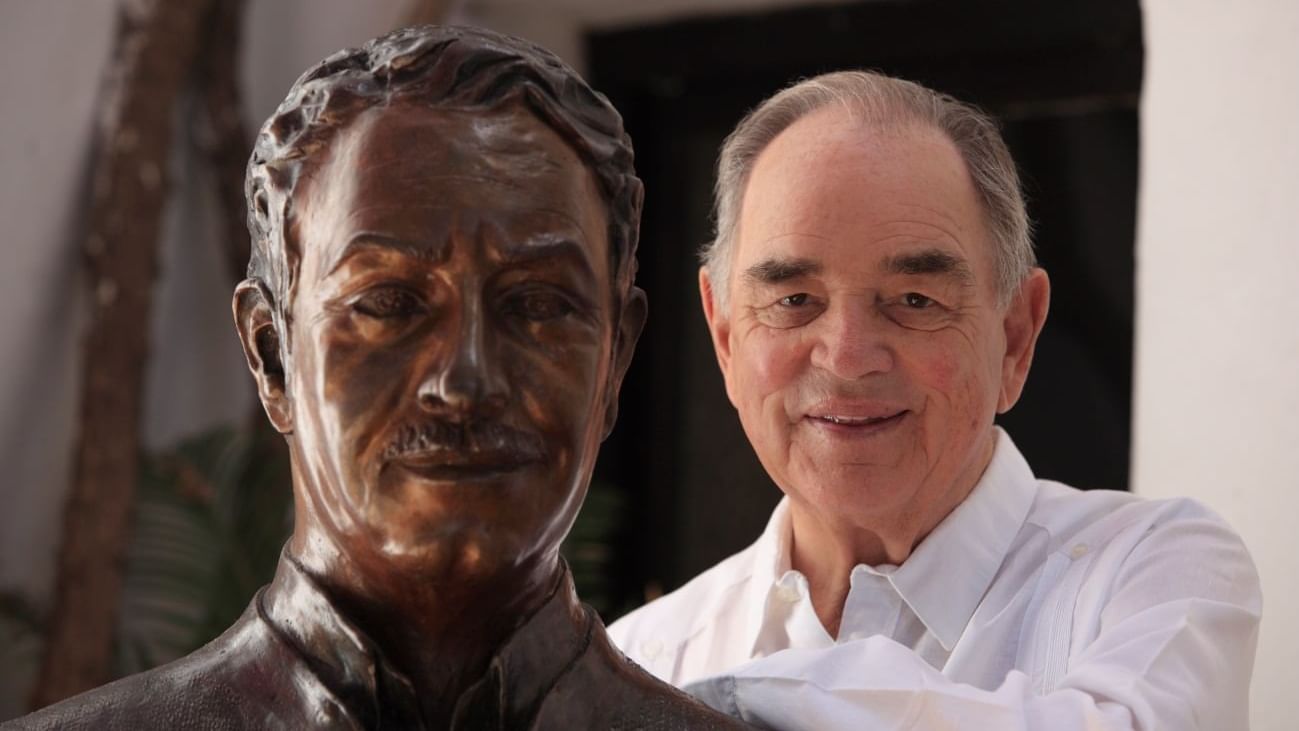 A Lesson Of Life, An Interview With Count Rudi
Rudolf Graf von Schönburg, popularly known as Count Rudi, is one of the key figures in the history of Marbella Club Hotel and the town of Marbella. Born on 25 September 1932 in the Wechselburg Castle in Germany, he spent his youth at his family's property in Saxony until May 1945, when he was forced to take refuge with his family in the western part of the country due to harassment from Russian troops. After finishing college, Count Rudi started his higher education in hotel management in 1953 at the University of Hotel Management in Lausanne (Switzerland), where he obtained his qualification as Hotel Director awarded by the Swiss Society of Hotel Management.
During his education, he gained experience in the most prestigious luxury hotels in Switzerland and Germany, until Prince Alfonso of Hohenlohe took him on as assistant manager at the recently opened Marbella Club Hotel in 1956. After spending two years in Mexico, Count Rudi returned to Marbella Club Hotel in 1961 to assume the post of General Manager, a post he occupied until 1983. In 1971, he married Princess Maria Luisa of Prussia, great-granddaughter of the last Kaiser of Germany Wilhelm II , and cousin of the emeritus Queen Sofia. Their marriage has produced two children, Countess Sophie and Count Federico. In 1993, he returned to Marbella Club as board member of the company.
In this interview, we have tried to gain an insight into the life of this extraordinary man who is intelligent, charming, approachable and loving.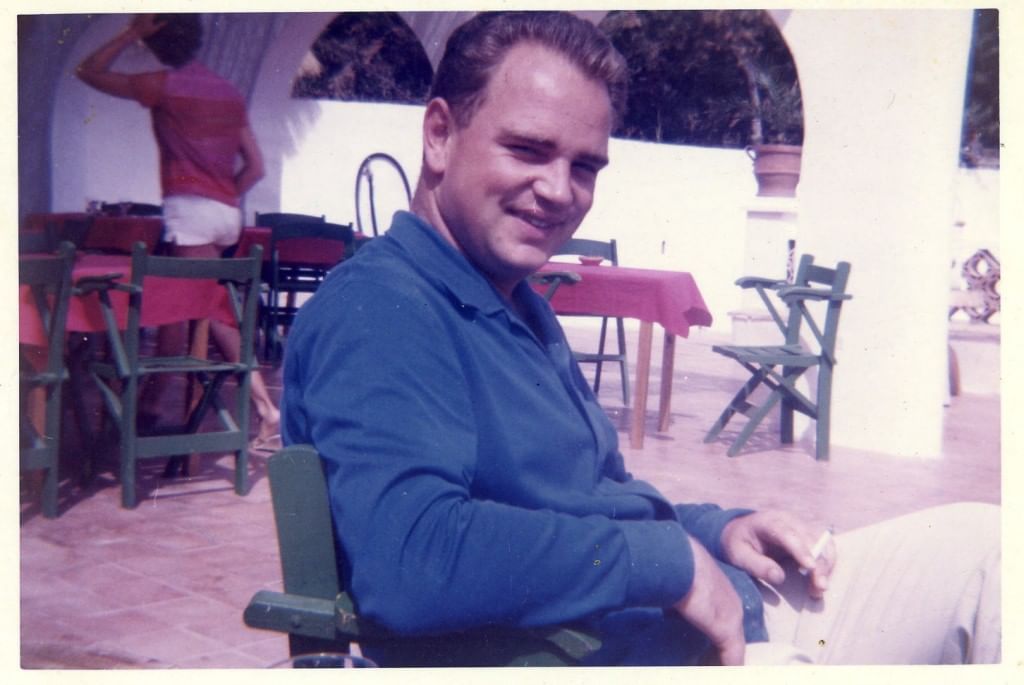 Your life and work has been dedicated to Marbella Club Hotel. When you look back, how do you feel? I feel satisfied with a job well done, grateful and a sense of having worked on something as significant as Marbella Club Hotel.
What moments do you remember with greatest happiness and satisfaction out of all the years you've dedicated to the hotel? The award from his Majesty the emeritus King Juan Carlos I of Spain and the Gran Cruz award from the Order of Isabella the Catholic for our efforts in promoting Spanish tourism and the strong relationships Spain has with its European neighbours and other international countries.
If you give one piece of advice to the young Count Rudi who came to Spain in 1956, taking into account all the things you have been taught and learnt about life, what would you tell him? To be true to himself and to make sure he gets involved in any important project in his life.
Prince Alfonso, together with you, created one of the best hotels in the world. Who was Prince Alfonso of Hohenlohe? A very hard-working and extremely talented aristocrat. Despite not having any formal education in certain matters, he was better at them than anybody.
What did you most admire about him? His creativity.
What advice would you give to any young student who wants to work and be successful in a luxury 5-star hotel? To love your work and offer the guests the best service possible.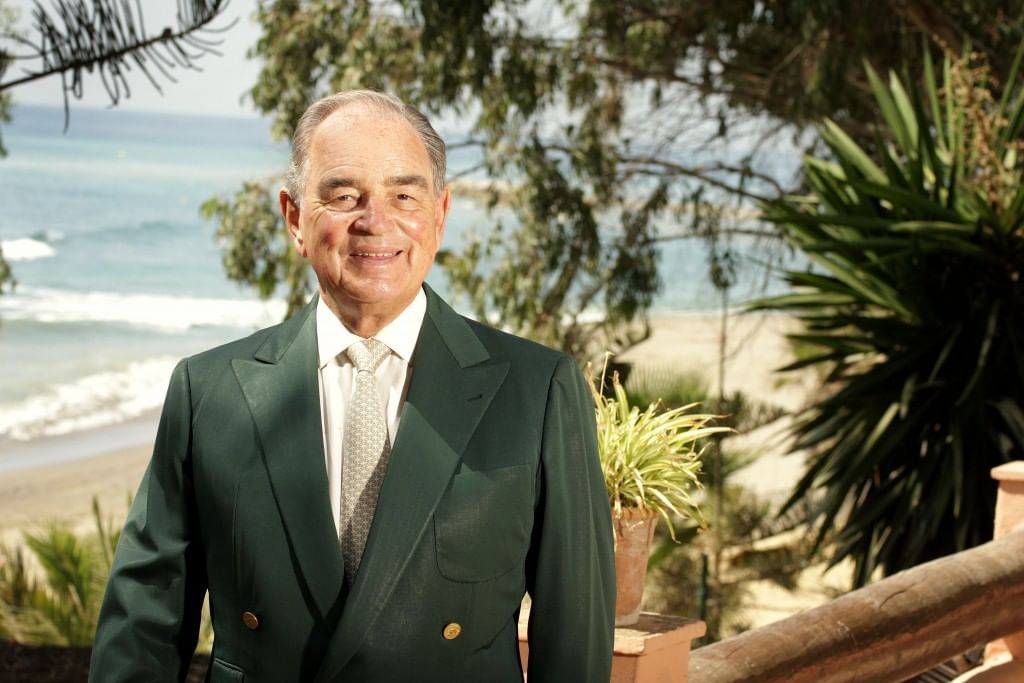 Tell me three qualities you admire in every man. A sense of responsibility, positivity and courage.
And three qualities you admire in every woman. Loyalty, class and tenderness.
What's your favourite aroma? Orange Blossom.
What about a drink? Caipirinha.
And a dish? Soufflé Grand Marnier.
A flavour? Bordelaise sauce.
An image that you've never been able to forget? Walking into church on my wedding day.
If you could go back to any moment in your life, which would it be? The day I went into the Palace of Congress in Marbella after being elected as councillor of the city.
What is your concept of perfect happiness? The satisfaction one feels when you fulfil your duty.
What is the biggest lesson life has taught you? Not to get too attached to material goods and to trust your instinct.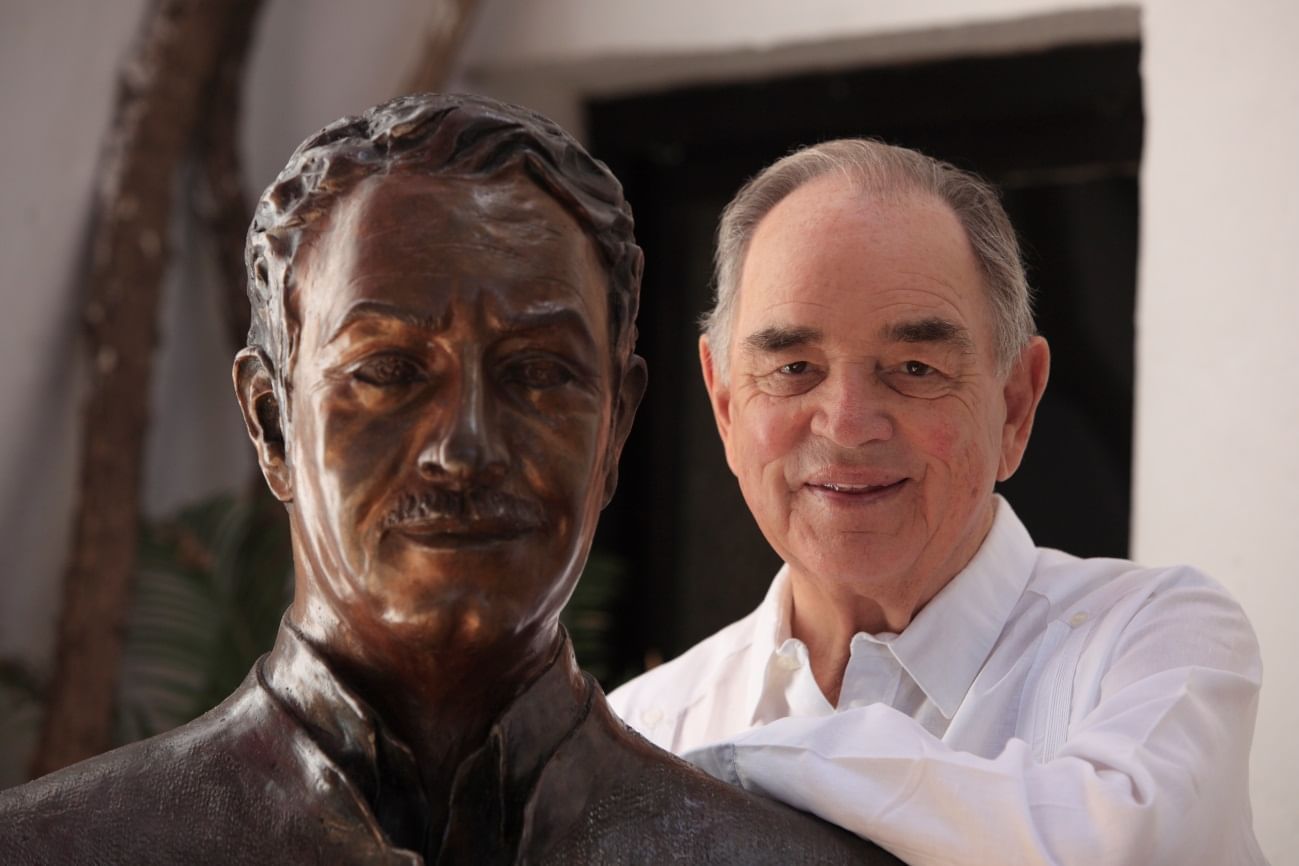 What is your greatest fear? To die without having confessed.
Which historical figure do you most admire? Thomas More.
What do you least like about yourself? My indecision.
Which living person do you most admire? Queen Elizabeth II of England.
Which is the virtue you value the most? Fidelity.
And the most overrated virtue? Compassion.
What is your favourite holiday destination? India.
On what occasions might you lie? When I don't want to hurt someone.
What word or phrase do you use the most? Anything which expresses my gratitude to God.
Who is the greatest love of your life? My wife, the Princess Maria Luisa of Prussia.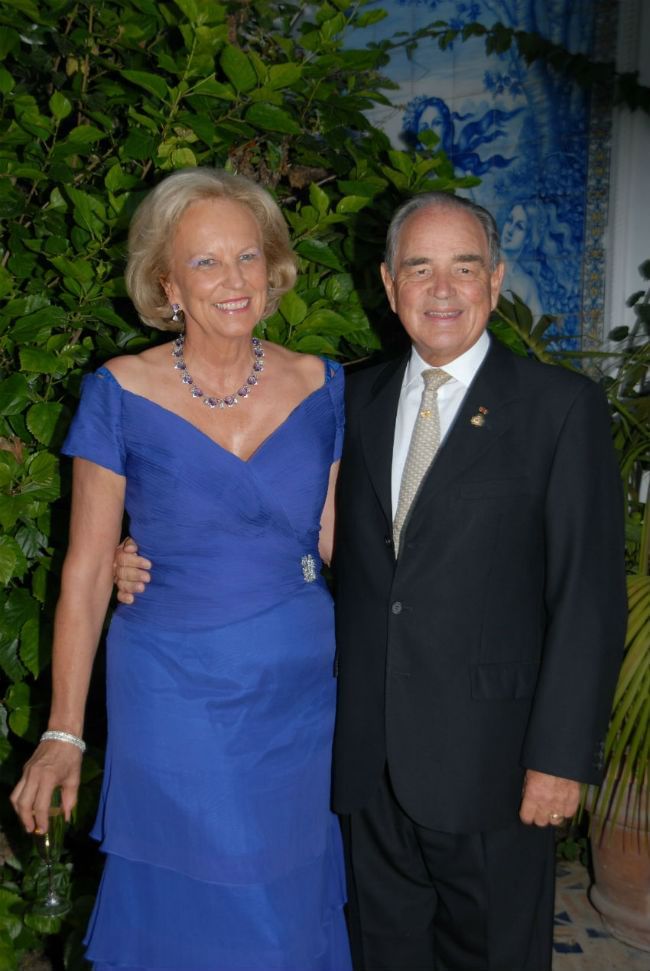 When and where were you at your happiest? In Marbella and at the Marbella Club Hotel in the period between 1960 and 1980.
What talent would you have always liked to have had? To be better at sports.
If you could change one thing about yourself, what would it be? The ability to say no. I always try to please everybody.
What do you consider your greatest achievement? The success of having influenced the style of Marbella Club Hotel.
If you were to die and come back again as either a person or a thing, what would you like to be? The same person.
Where do you most like to live? Marbella.
What is your most treasured possession? My porcelain collection.
What is your favourite hobby? Talking about Marbella Club Hotel.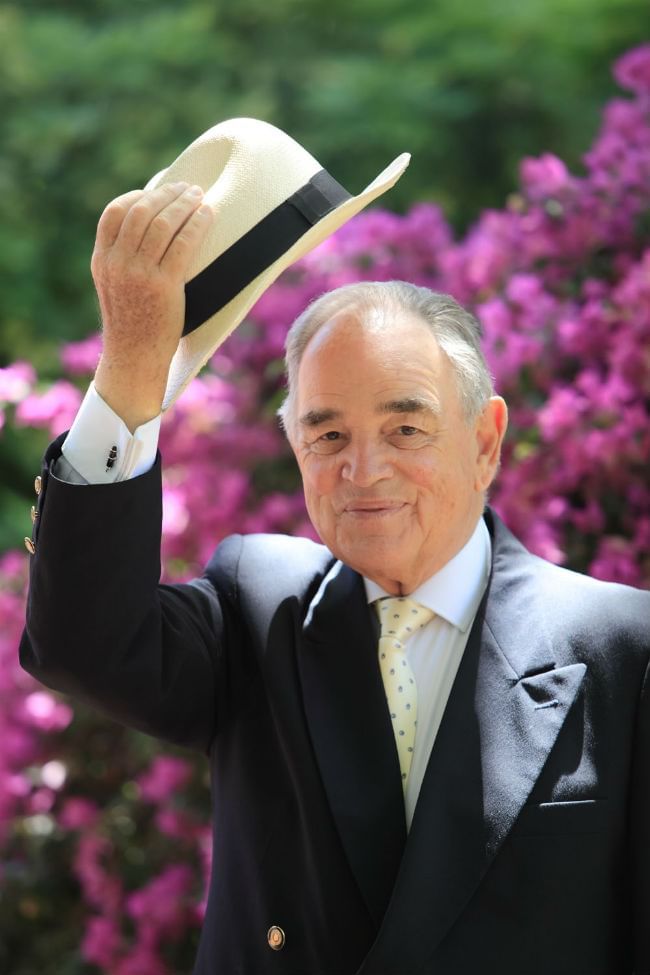 What is your main character trait? Positivity.
What do you value most in your friends? Positivity.
Who are your favourite writers? Wilhelm Busch.
Who is your favourite fiction hero? Doctor Zhivago.
And your favourite actor? Omar Sharif.
And your favourite actress? Audrey Hepburn.
Who are your real-life heroes? The Emperor Francisco Jose I of Austria.
What do you dislike the most? A lack of respect.
What is your biggest gripe? Resolutions which are not kept.
How would you like to die? Without suffering.
What is your motto in life? Be a good Catholic.
If you had to define Marbella Club Hotel in one word, which one would you choose? Paradise.
Related PostS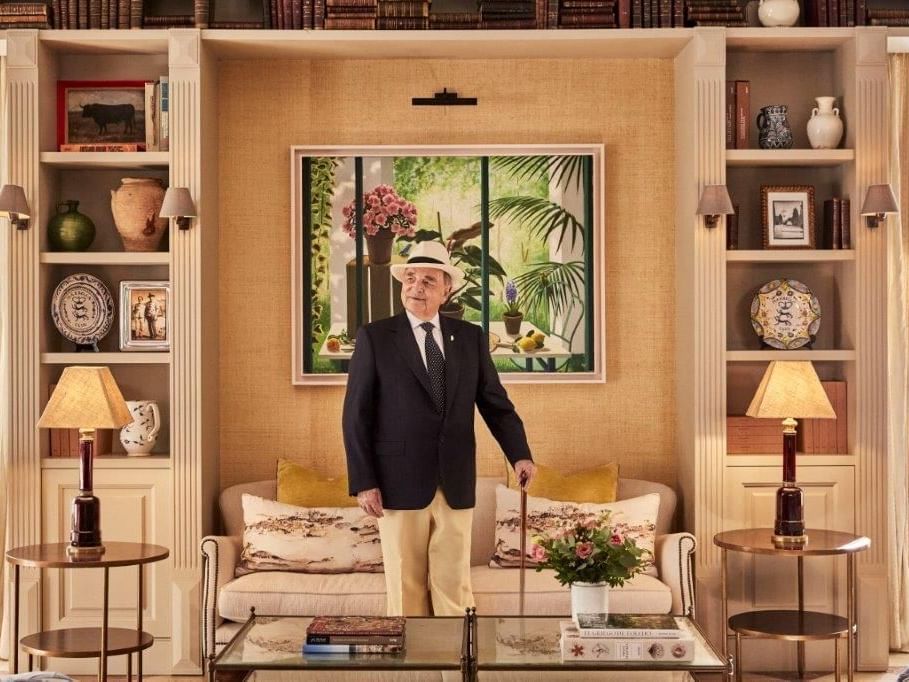 Count Rudi Turns 90
20/09/2022
The Marbella Club and wider community raises a glass to the hotel's first general manager, Count Rudi von Schönburg, a key figure in developing the highest standards of hospitality.