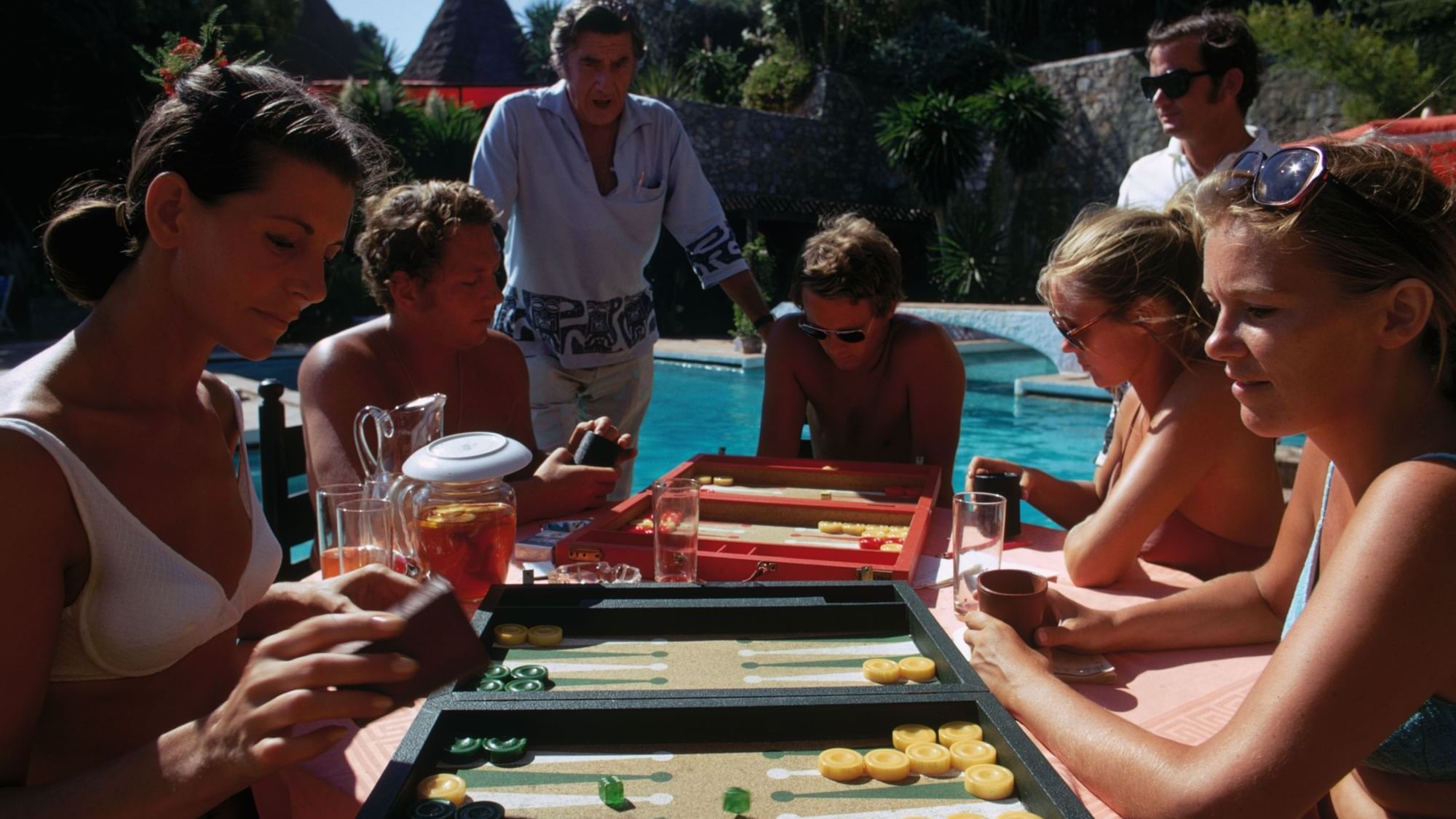 Marbella Club Anniversary Trivia
15/03/2022
So you think you know the Marbella Club? Throughout its now 68-year-old illustrious history, the Marbella Club has been host to dozens of memories and events that haven't exactly made headlines but are, nonetheless, interesting tidbits in our timeline.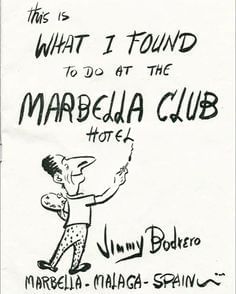 The first hotel brochure was a Disney affair
Jimmy Bodrero was not only one of the Marbella Club's early guests and fans, he was also a celebrated illustrator and animator for Walt Disney studios, having penned classics like 'Dumbo' or 'Fantasia'. His sojourns to southern Spain – and love for the Marbella Club way of life – led to our first ever brochure.
Bodrero depicted poolside carefree days, excursions to Ronda and flamenco nights. Fun fact: the font found in the brochure served as inspiration for the creation of El Patio's branding and menu.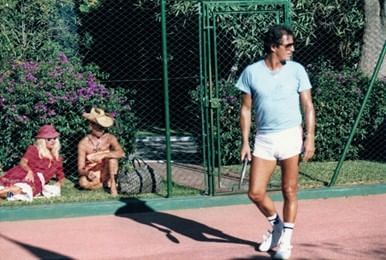 Spain's first padel court was at the Marbella Club
Architecture and plants were not the only things that Prince Alfonso Hohenlohe brought from Mexico to Marbella. One day in 1971 workers arrived at the Marbella Club's tennis court, uprooted the net and erected cement walls at either end with, what Victor Dial, a regular guest at the hotel since 1964, described as 'a sort of chicken wire along both sides'.
Alfonso, never one for understatement, proclaimed it was a brand new game called padel tennis that would one day be played all over the world. A Mexican friend, Enrique Corcuera, had built a court at his house, inventing a game played with wooden paddles and tennis balls with rules like those of squash. Corcuera eventually consolidated his place in sporting history by publishing a pamphlet called The Corcuera Rules, and they are still in effect today.
Alfonso's courts disappeared in 1995 when they gave way to one of the periodic expansions of the Marbella Club. All that remains is a bronze plaque embedded in a large rock commemorating the spot, just in front of the hotel's Herb Garden. (Excerpt from 'The Marbella Club', a 60th anniversary memoir written by Nicholas Foulkes.)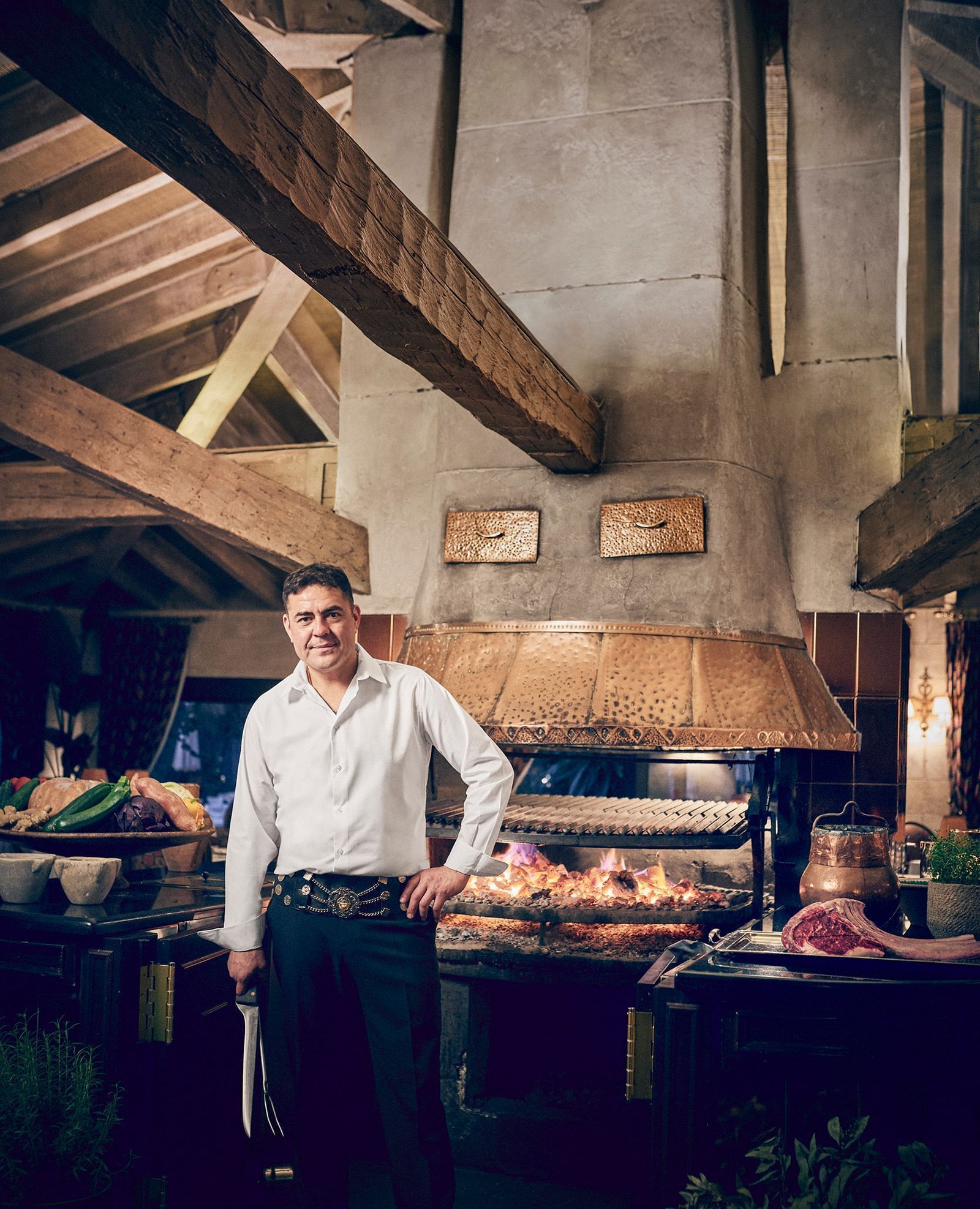 The Grill's chef is a second-generation grillmaster
If you've been lucky enough to experience the legendary, romantic silver-service found at the Grill, you'll likely have seen a dashing grillmaster gracefully handling every order behind the ceramic-covered embers. Roque takes over after his father, the original Roque, who joined the Marbella Club as the first grillmaster, resplendent in his traditional gaucho dress to honor his Argentine heritage. Now Roque Jr has spent more than 25 years using the same cutting board his father once did and keeps his father's knives as a collector's item (he's afraid they'll get all used up, Roque Jr says).
As we once overheard a guest say, "Find someone that looks at you the same way Roque looks at a Chateaubriand."
Related PostS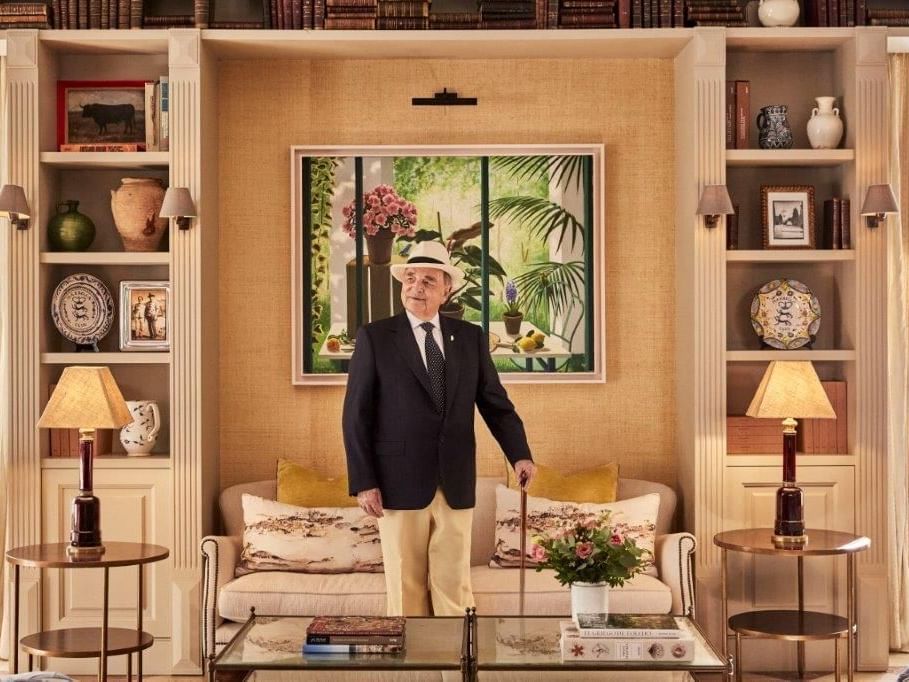 Count Rudi Turns 90
20/09/2022
The Marbella Club and wider community raises a glass to the hotel's first general manager, Count Rudi von Schönburg, a key figure in developing the highest standards of hospitality.