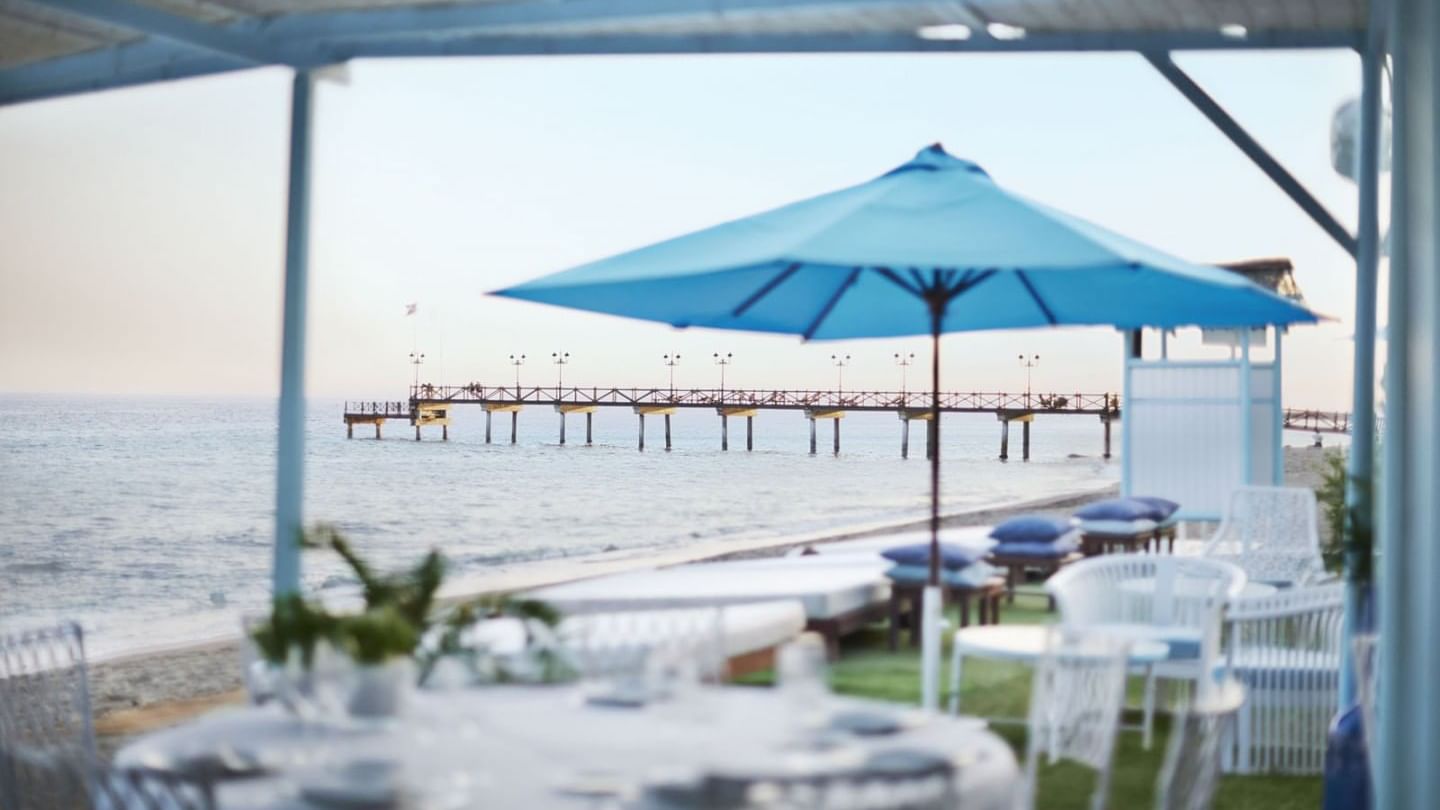 #Stayhome Series
Just like looking at old photographs, there's something about music's ability to trigger the deepest of emotions and to transport us to whimsical, magical times where everything seemed so much…better.
We build entire parties around nostalgia during our summer El Patio parties, but we also tap into the history and very spirit that defined the Marbella Club throughout the years in the music that you hear in our restaurants and common areas. But beyond nostalgia, we also wanted to define our spaces today, each with their own mood and intrinsic personality, through music.
Just as important as the decor itself, music allows us to set the tone, making each one of our guests an accomplice of the ambience that we want to create.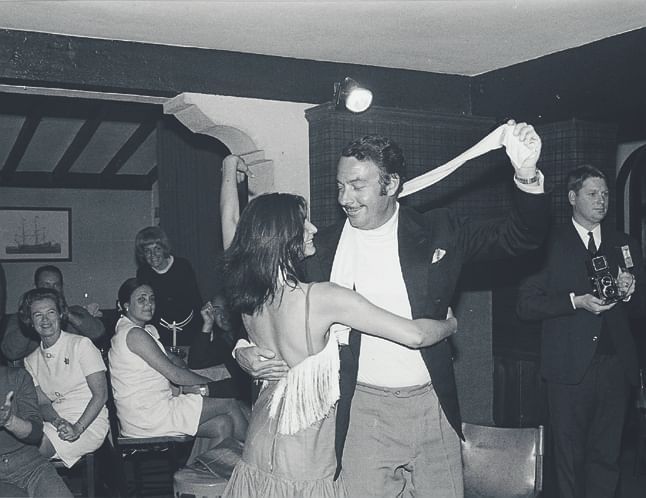 Prince Alfonso and La Chichi dancing flamenco in what is now known as Rudi's.
To balance the past and the present, we asked London-based DJ and Music Curator, Emma Shenkman, to pull together a music library for places like the Beach Club or the Prince Alfonso Salon. With a childhood deep-rooted in soul, blues, jazz and even country music, Emma started DJing at 20 and leading crowds through musical time-warps.
"Sometimes, not often, you come into a space like The Marbella Club where there is a real history and an ethos. You can feel it the moment you walk through the beautiful entrance to the hotel. It's a very unique place, which for a lot of people is like a second home. Therefore, I felt it was extremely important for me to honour this feeling you get," says Emma.
In Part I of our "Sounds of", we've made our playlists available on Spotify by clicking on the links below. From Nina Simone to Black Sabbath, from Sade to the Bee Gees, we promise these will have you seeing a mirage of the Mediterranean through your window or wishing you could sip on a crisp Martini at the bar.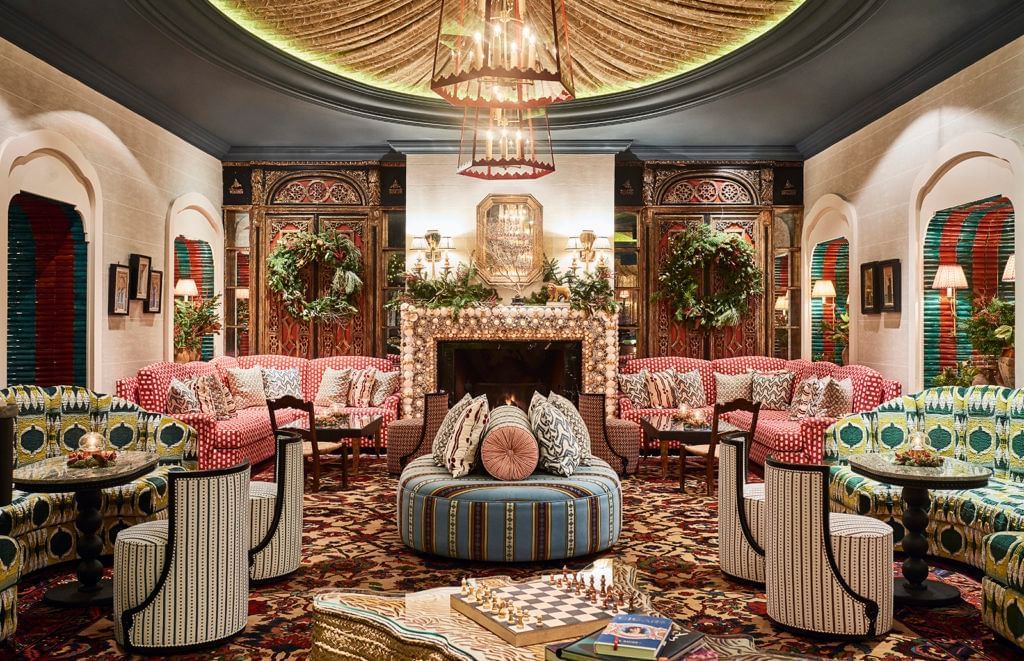 Stay with us for Part II. Until then, take a look at the rest of our #StayHome Series, dedicated to those who – just like us – cannot wait to return to the Marbella Club. Try a DIY body scrub or thank your hero and win an escape to the Marbella Club soon.
Related PostS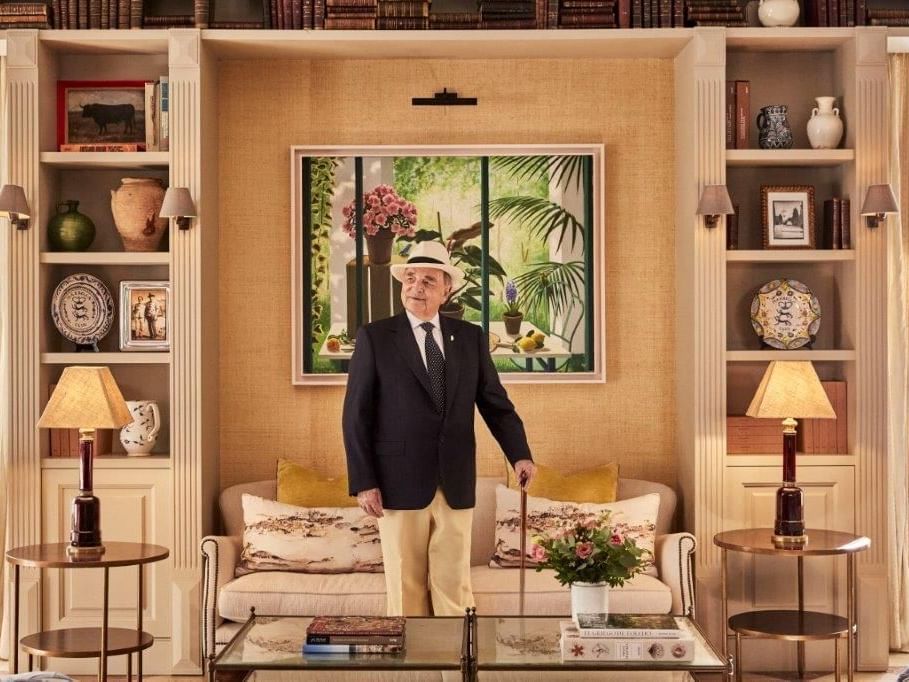 Count Rudi Turns 90
20/09/2022
The Marbella Club and wider community raises a glass to the hotel's first general manager, Count Rudi von Schönburg, a key figure in developing the highest standards of hospitality.