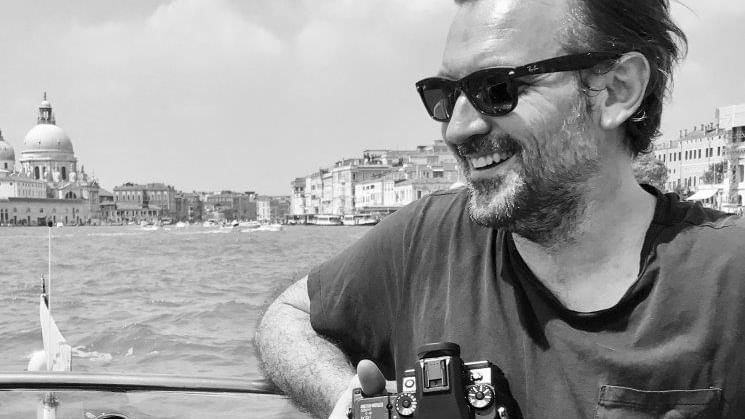 Stuart Cantor Returns to the Marbella Club
15/08/2022
Meet Stuart Cantor, Melbourne-based photographer whose signature style portrays the timeless glamour of the Mediterranean's most elegant beach playgrounds. His work has become beloved by interior designers, coolhunters and the jet set (think larger-than-life prints that evoke the quintessential holiday spirit), transporting viewers to the sun-drenched South of France or the effortlessly chic coast of Amalfi.
Prompting comparisons to lifestyle photographer Slim Aarons, whose filtered, muted color scheme of celebrities at their vacation homes and hedonistic hideaways enjoys a cult following, Cantor has found his own style and voice. La Dolce Vita, the good life, la vie en rose…however you want to call it, what could feel glitzy and sybaritic is, actually, a long-distance gaze on carefree living, celebrities included or not.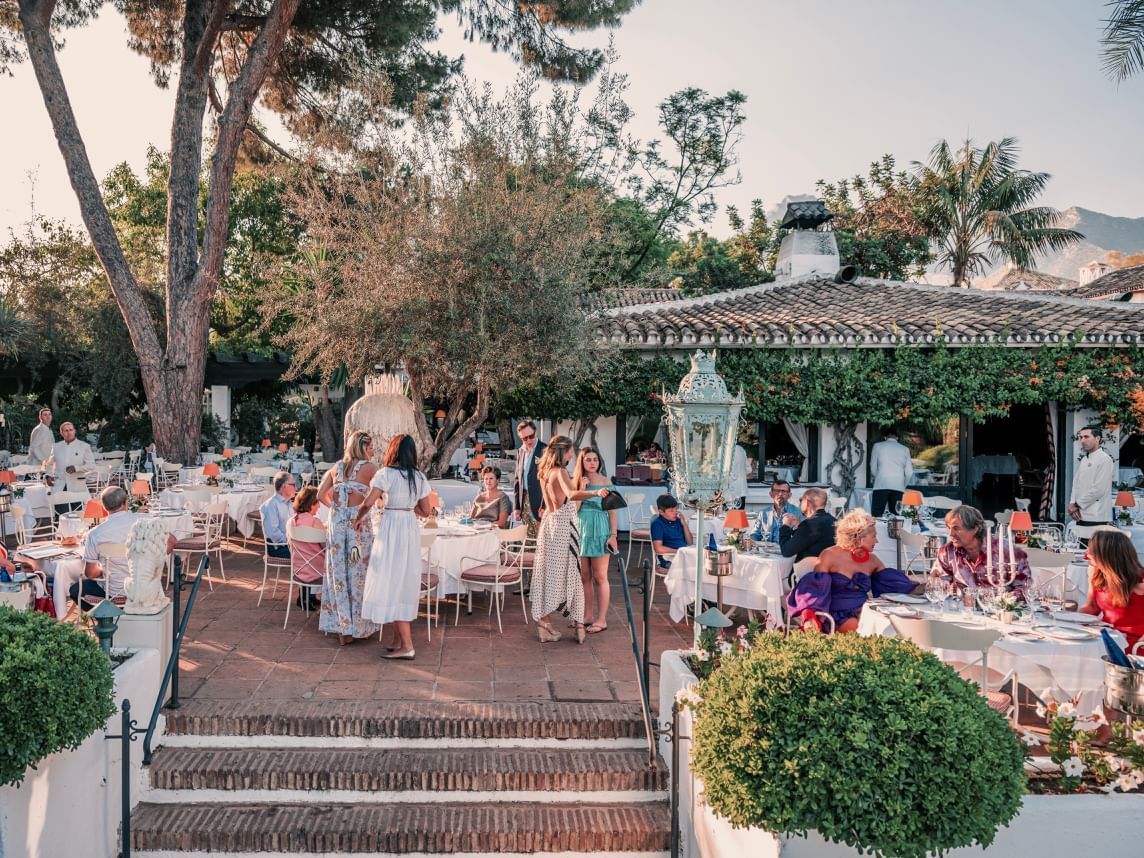 As Stuart returns to the Marbella Club this summer to work on his upcoming 'Return to Eden' series, we ask a few questions.
Tell us about the inspiration behind the 'Marbella Club Days' series. Did you have a preexisting idea of how the shoot would go/which parts of the Marbella Club you would photograph, or did it evolve over time whilst you were on-site?
Marbella Club is like this magical garden of Eden, tucked away where it's low key and relaxed, with this charm that unveils itself as you walk through the grounds. It's an iconic hotel in Europe, heavily photographed by Slim Aarons and so there are these key points that are so familiar – the Beach Club, La Concha, The Grill and the bridge over the pool. I wanted to capture the heritage and honour these iconic places that people would recognise, whilst still creating something new that I see. Whilst I know the shots that have been taken previously, I try not to look at them as I don't want to be too influenced by what they saw. The hotel now isn't exactly the same as some of those beach club photos that people may recognise so for me, it was about acknowledging the heritage and history of Marbella Club, while creating new, iconic shots. I think it's also, how do you capture the charm of the hotel?
For me, it's those less obvious shots, whether it's a family walking through the gardens or even a couple of cars parked up, they're simple shots but you instantly get a feel of the location, particularly if you've been there, your mind will drift to those locations. The Merc or the Moke image for example, it wasn't my favourite image, the Moke is actually owned by Nick Foulkes, but seeing it printed changed my mind. For me, capturing the charm of the hotel was my main goal and if I did that, then happy days.
What was your favourite part of the shoot? Any areas of the hotel you enjoyed shooting more than others?
Afternoon at Villa del Mar. I had the pleasure of escorting Count Rudi down to Villa del Mar, he is the most charming individual, there is so much history in any story he tells. He is the essence of Marbella Club, he IS the Marbella Club. It's so special and a credit to Jennica Arazi that she's really embraced having Count Rudi there. There's also this regal connection that the hotel originally has, I don't know too many general managers whose names start with Count. That whole day wasn't originally planned, I was taking photos at the beach club and found it tricky with privacy and guests, so they got the original families in to Villa Del Mar, bringing everyone together with some drinks and food for the atmosphere to feel like a cocktail party, forgetting I was there taking photos. Apart from Count Rudi, there are three generations of families that are originally connected to the hotel. For me, children add authenticity to the photos, generally you can't control them, so it feels as though it isn't a styled up shot, but real feelings in the moment which makes some of the work feel that much more authentic, which for me is what it's all about. I was standing on a balcony two storeys up and about 30 meters away, overlooking people catching up, having conversations, just like a normal cocktail party. So even though that shoot wasn't originally planned, I think photos from that shoot will become iconic in the series and some of my favourite photos I've taken. I always want my shots to be relaxed and exactly how the guests remember it to be.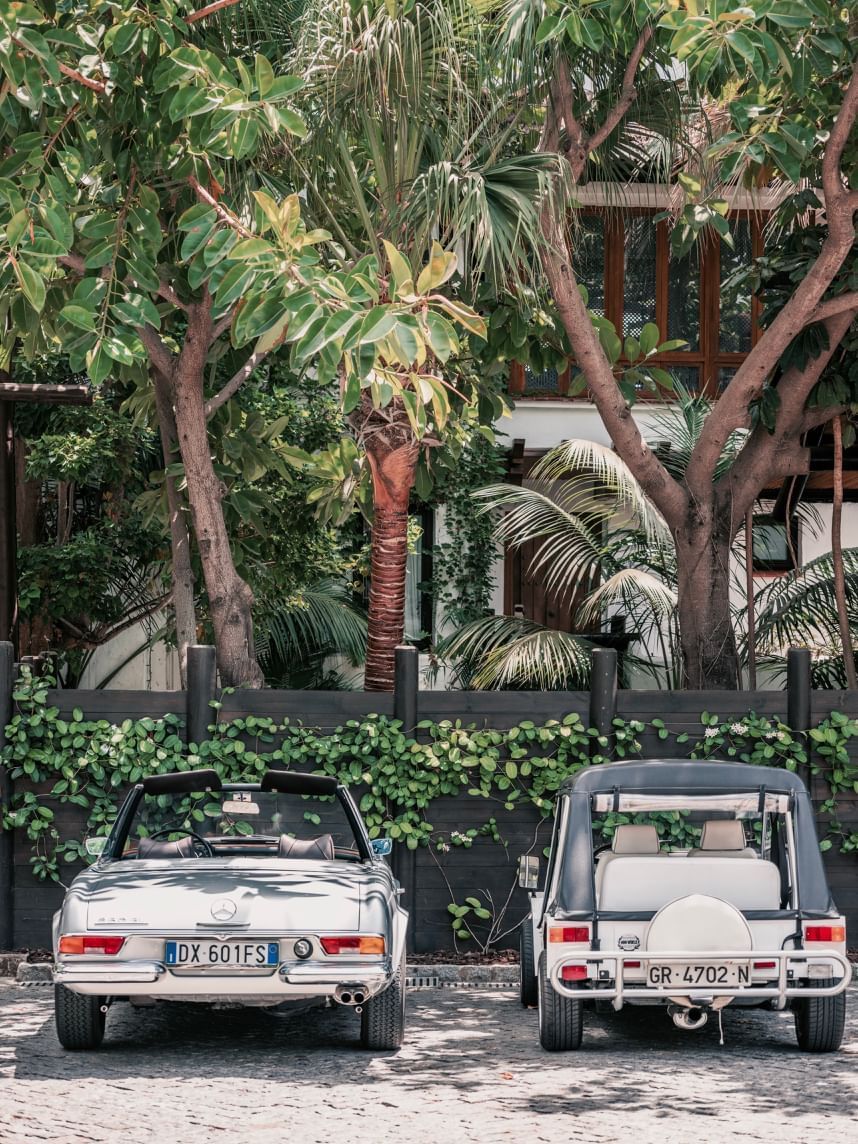 Who or what are some of your artistic inspirations?
I take inspiration from lots of different things: music, interiors, films, fashion. When I'm working, particularly if I'm back in Australia and removed from the location, I will try and get into the atmosphere of the scene, so I'll always have some Bossa Nova music playing that creates an atmosphere where you feel yourself drift back to the scene – that really helps my creativity. I'm also drawn to old Hollywood, and the era of 60s, 70s and the flashy 80s where there is a bit more style, people dress better and so I love watching old movies, looking at photos from that time as that's what I'm trying to create. The ultimate goal is to try and create something that you're not sure when it was taken, so that's why I actually don't date my work. I want my work to have a timeless quality.
Find 'Marbella Club Days' at the El Patio Hair & Beauty space until the end of the summer.
Related PostS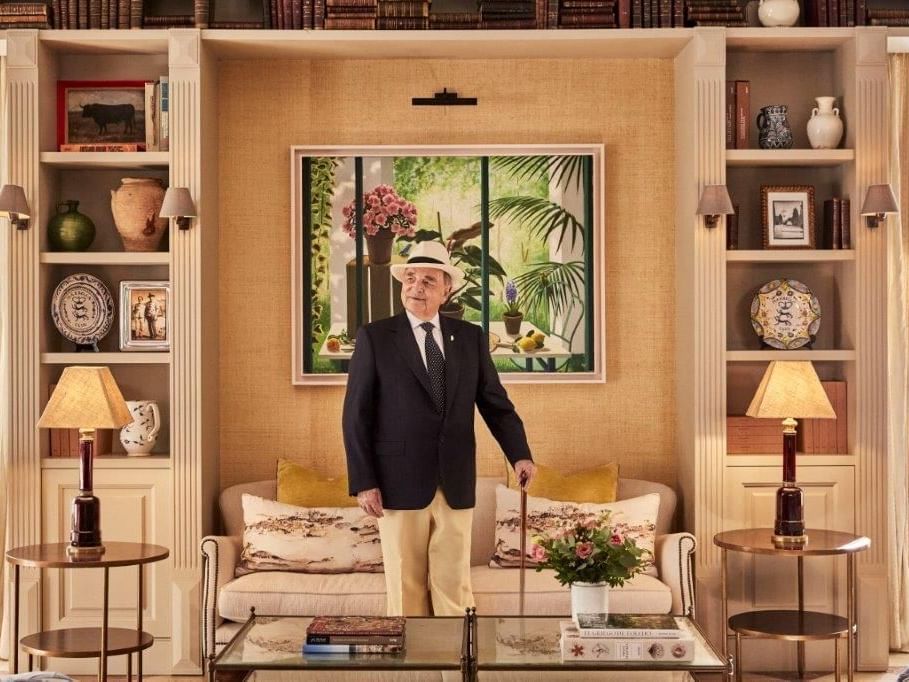 Count Rudi Turns 90
20/09/2022
The Marbella Club and wider community raises a glass to the hotel's first general manager, Count Rudi von Schönburg, a key figure in developing the highest standards of hospitality.