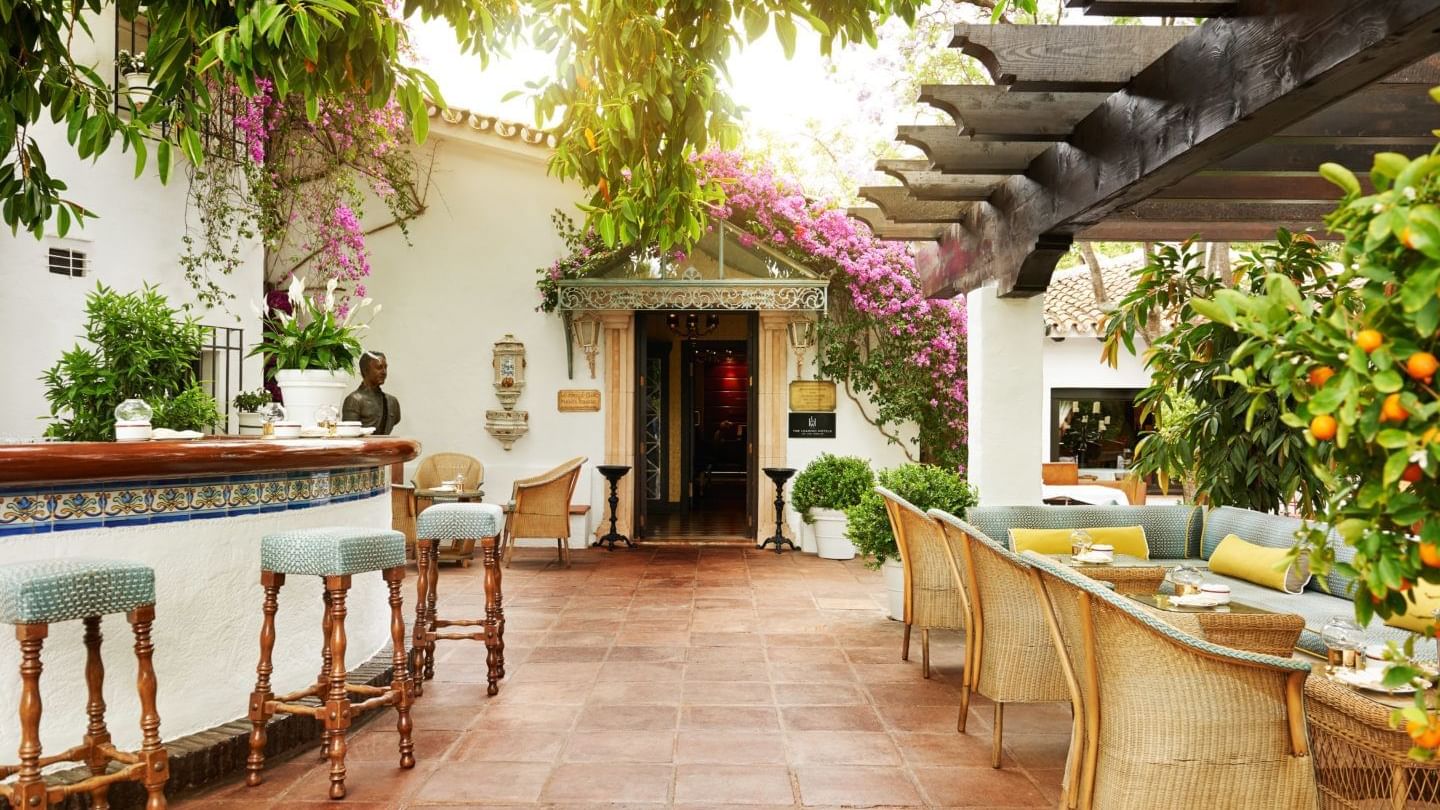 Nearly every turn at the resort is met with an unforgettable scent, a mix of orange blossom, jasmine, salt and aromatic herbs. Thanks to the more than 320 varieties of plants and flowers that have been introduced by founder Prince Alfonso von Hohenlohe, our gardens serve as a major point of inspiration for our gastronomic offering, from our bespoke tea collection to dishes at the Grill.
Our mixologists – devoted to the art of devising and creating cocktails for our guests in places like the Champagne Room – find new ways of spinning the classics thanks to fruits and herbs found throughout the resort.
The signature Sau Sau, for example, can amplify its acidity with the calamondín, a hybrid between the orange and a kumquat, resulting in a small, hard and compact fruit with a sweet exterior and acid pulp. Rich in Vitamin C, the calamondín also bears a white aromatic flower – the perfect combination to decorate and naturally infuse our Summer Bar.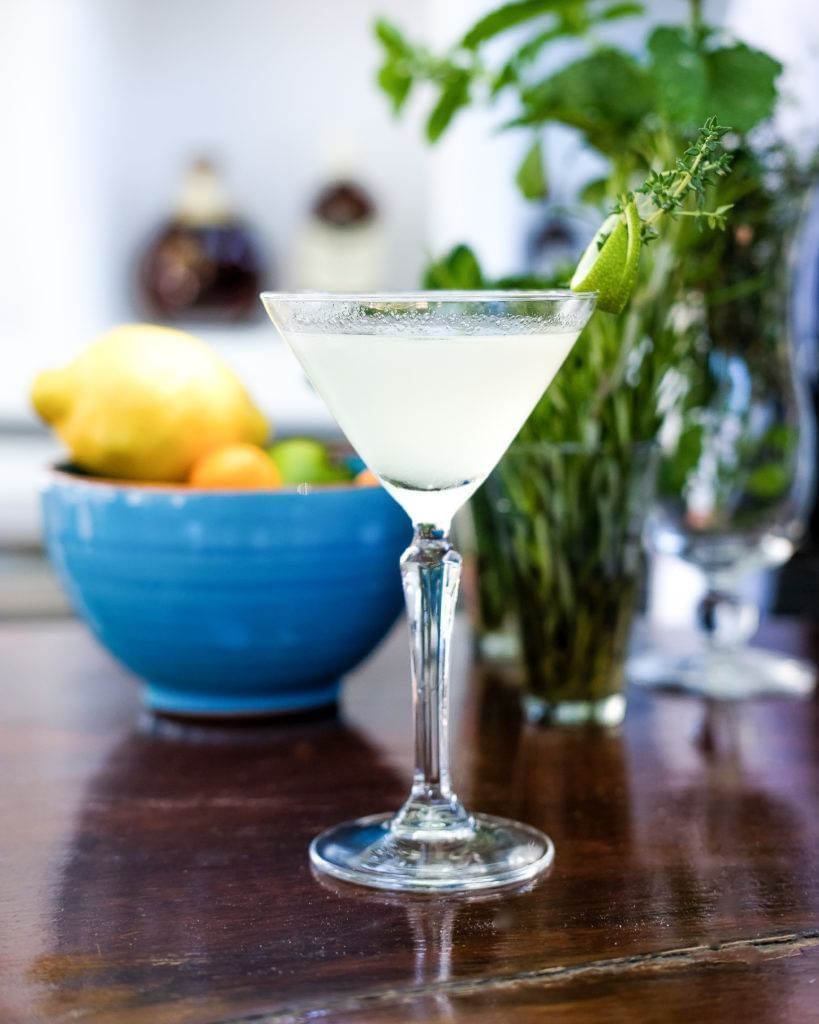 The Garden Gimlet.
What does the Marbella Club taste like? Try a few of our herb-inspired cocktails below at the Summer Bar:
Sau Sau
A classic of the Marbella Club, it refers to the "South Side" of Chicago, where the cocktail originally stems from.
6cl Vodka
3cl Lemon juice
2cl liquid sugar
Soda water, fresh peppermint and calamondín for decoration
Garden Gimlet
Created by award-winning, MC Mixologist, Xavi Almeida.
6cl Gin
4cl MC Herb and Citric Mix
Juice of half a lime, thyme and lemon rind for decoration
Related PostS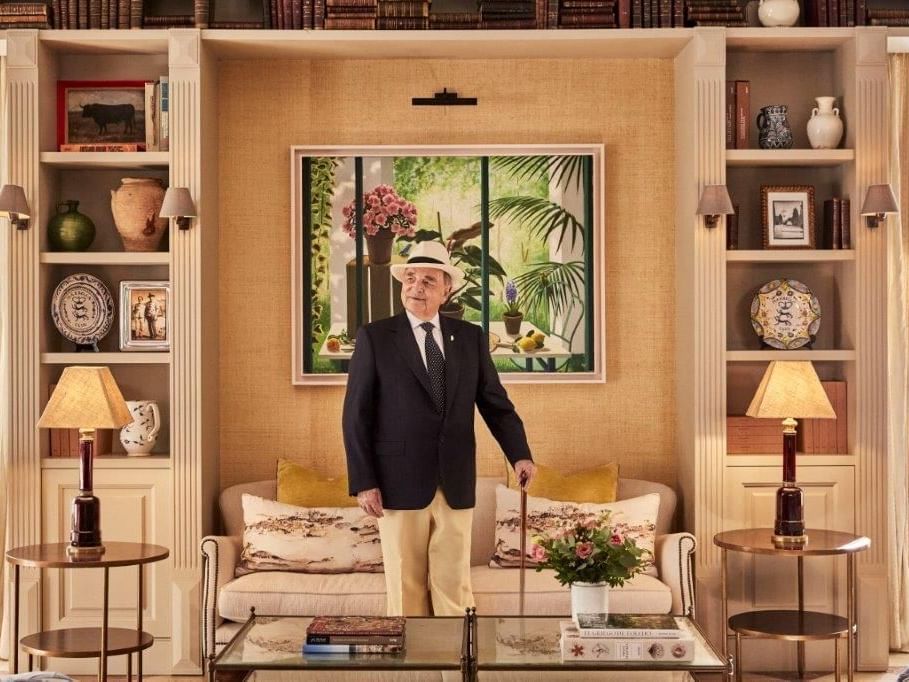 Count Rudi Turns 90
20/09/2022
The Marbella Club and wider community raises a glass to the hotel's first general manager, Count Rudi von Schönburg, a key figure in developing the highest standards of hospitality.