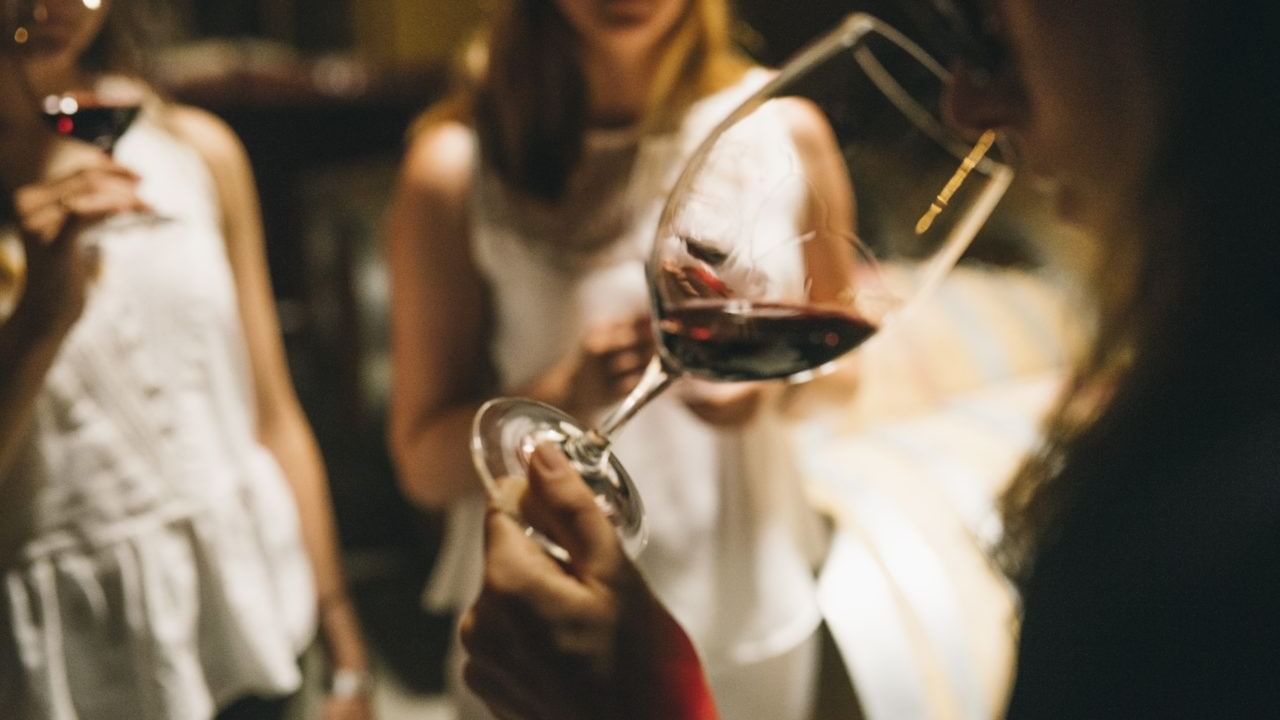 #Stayhome Series
We've already told you a little bit about Ángel, our award-winning Sommelier. With over 16 years of experience at the Marbella Club, Ángel now oversees one of the best-kept secrets on the Costa del Sol – our Bodega. What was once the waiting room between Rudi's and the Grill has now been transformed into a living wine list where Ángel stores part of the hotel's more than 1,000 references.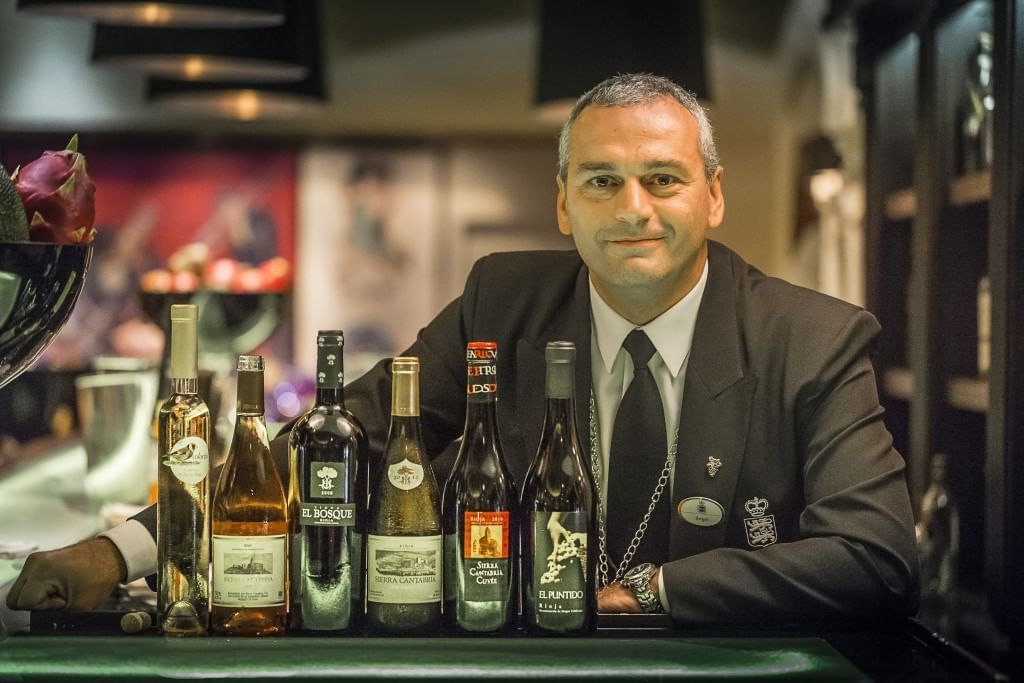 The space is a show and tell dream, complete with tools and trinkets and even soils that tell stories of the various wineries represented, Whether the latest biodynamic bodega or family-run chateau, Ángel can help curious guests learn a thing or two about wine's many intracacies. More on that when the Marbella Club reopens its doors.
Like most of us, Ángel is doing his part by staying at home until the storm passes through. But, in the meantime, he's shared some tips for tasting wine at home. For Ángel, sampling is part discovery, part analysis. Just as he would guide guests in a wine tasting, he suggests three steps that should be individually considered and then, combined to form our own opinion of the wine.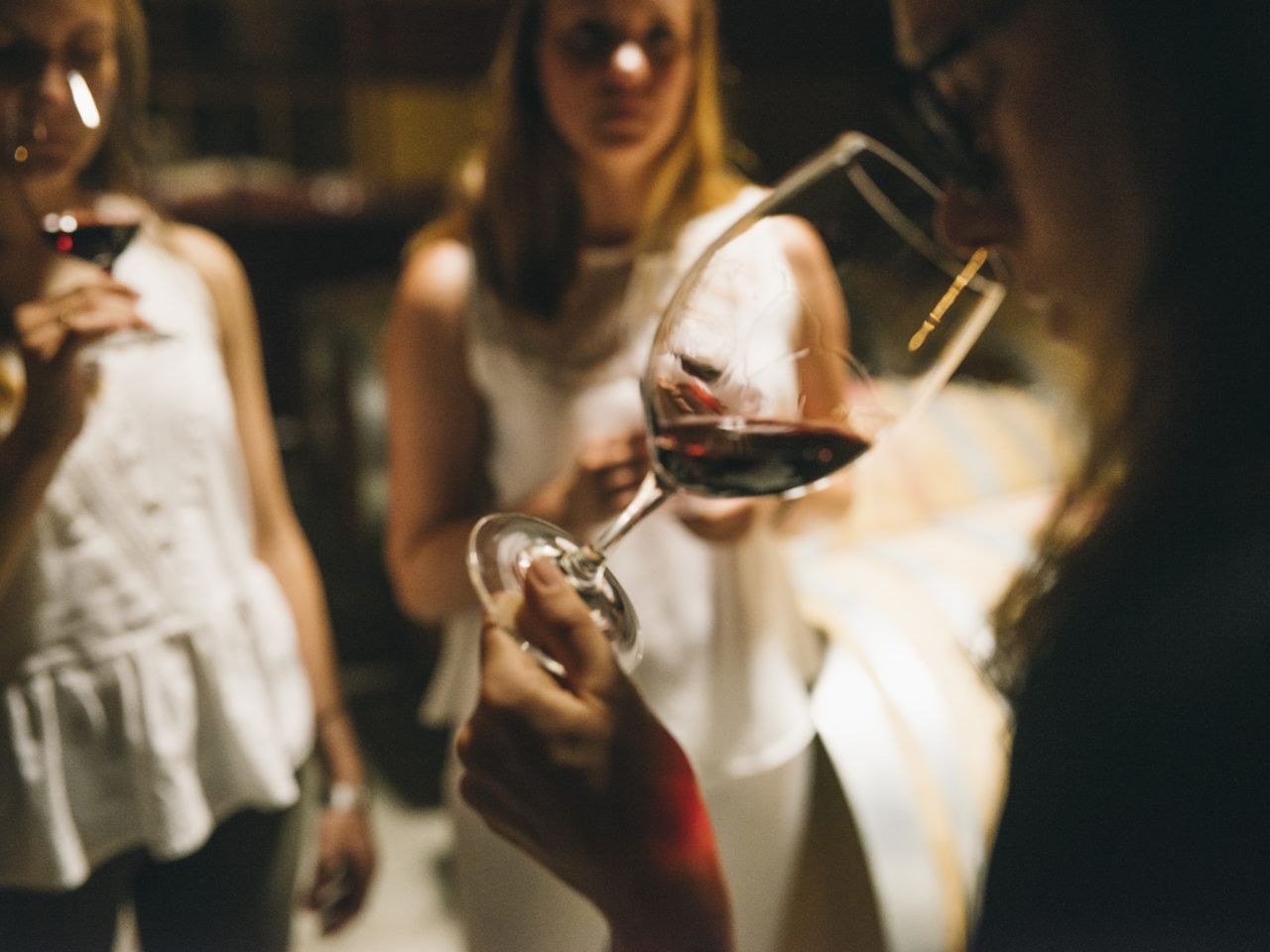 The three classic steps in a wine tasting are:
LA VISTA (Sight). One of the first things we should do when wine tasting is to place a white napkin under the glass to better see the colour. Red wines begin to fad with time. A young red wine tends to be more purple, then passing through maroon and so forth. In white wines, just the opposite happens. A young white wine is very pale, quite yellowish. Those tones will turn into golden yellow and then brown with age. In a rosé, the first year will see a clean and shiny tone, moving toward a more orange and brownish tone.
LA NARIZ (Smell). This is the most important step of all, as your nose can register up to 2,000 times more information than your mouth. In the nose, we can better decipher the area of production, the maker. Before smelling it, I recommend whirling it a bit to release the aromas.
LA BOCA (Taste). Now it's time to enjoy. Do just like a wine tasting: drink a little wine, eat, drink, enjoy. When it comes to trying wine, it's important to roll it around your entire mouth, including these areas: the tip of your tongue can distinguish a sweet wine; in the back of your mouth you'll note the salty notes; further in the back of your mouth you'll note any bitter tastes; and along the sides, you'll note the acidity.
With all of this in mind, grab any bottle of wine you may have at home and jot down your thoughts. Share your wine tasting moment with us on Instagram by tagging us @marbellaclubh, we'll make sure to repost.!
And, as always, stay home and stay safe. We'll be together soon!
Over the next few weeks, we will be offering our guests and readers tips to pass the time by tapping into our team's expertise and guidance. You can find more on the #Stayhome folder on our Instagram page.
Related PostS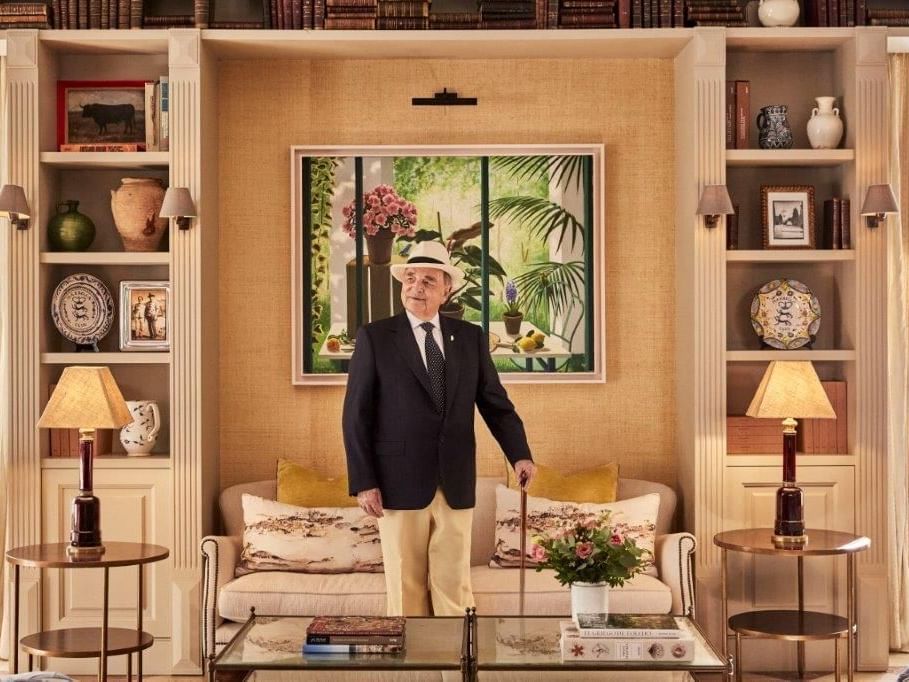 Count Rudi Turns 90
20/09/2022
The Marbella Club and wider community raises a glass to the hotel's first general manager, Count Rudi von Schönburg, a key figure in developing the highest standards of hospitality.