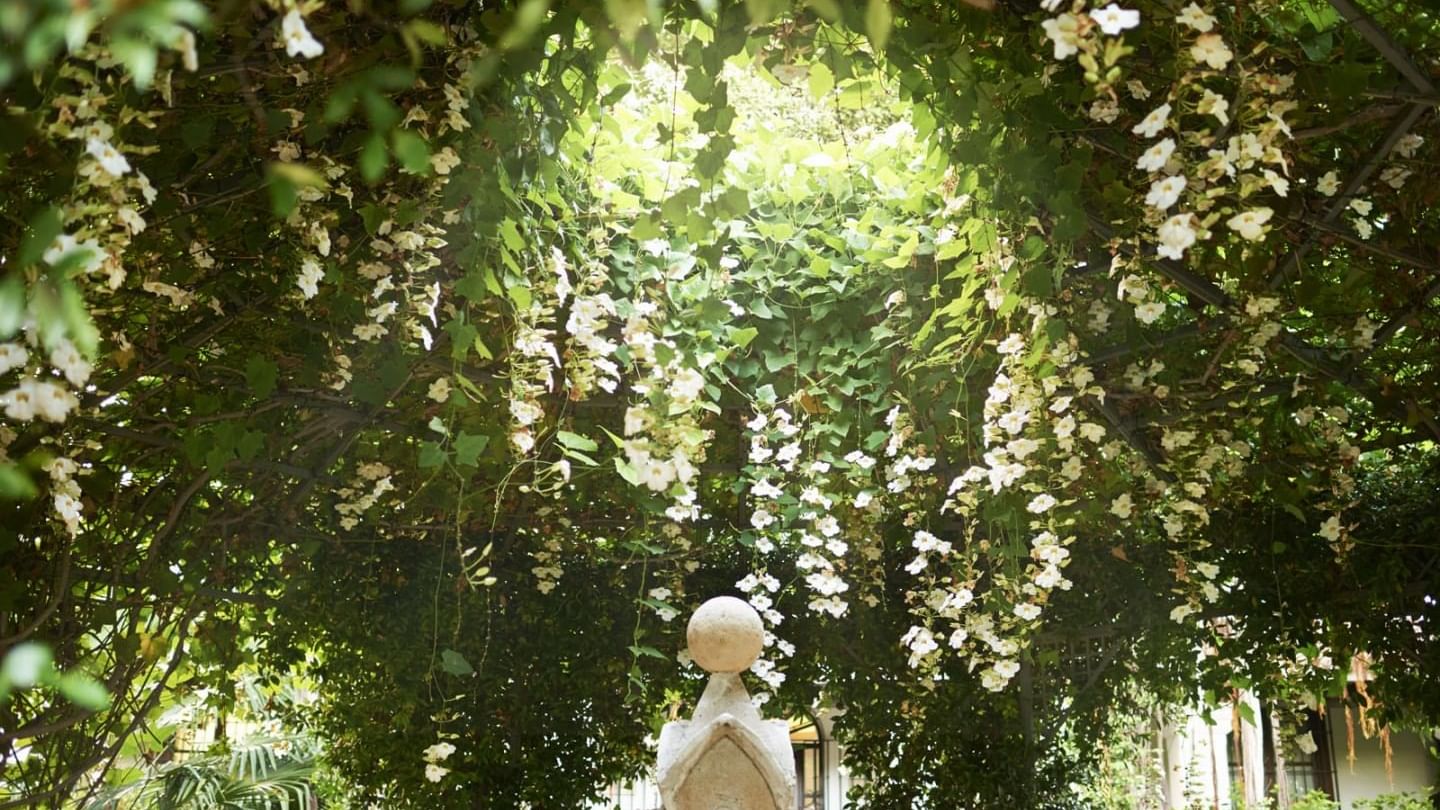 Our Private Botanical Gardens In Marbella
How many luxury resorts – even in Spain – can say they have such an extensive gallery of flowers? Exotic leaves of every shape and size and richly perfumed double-size blooms are some of the sights and scents that make our Costa del Sol gardens special – here many of our trees are the height of tall buildings.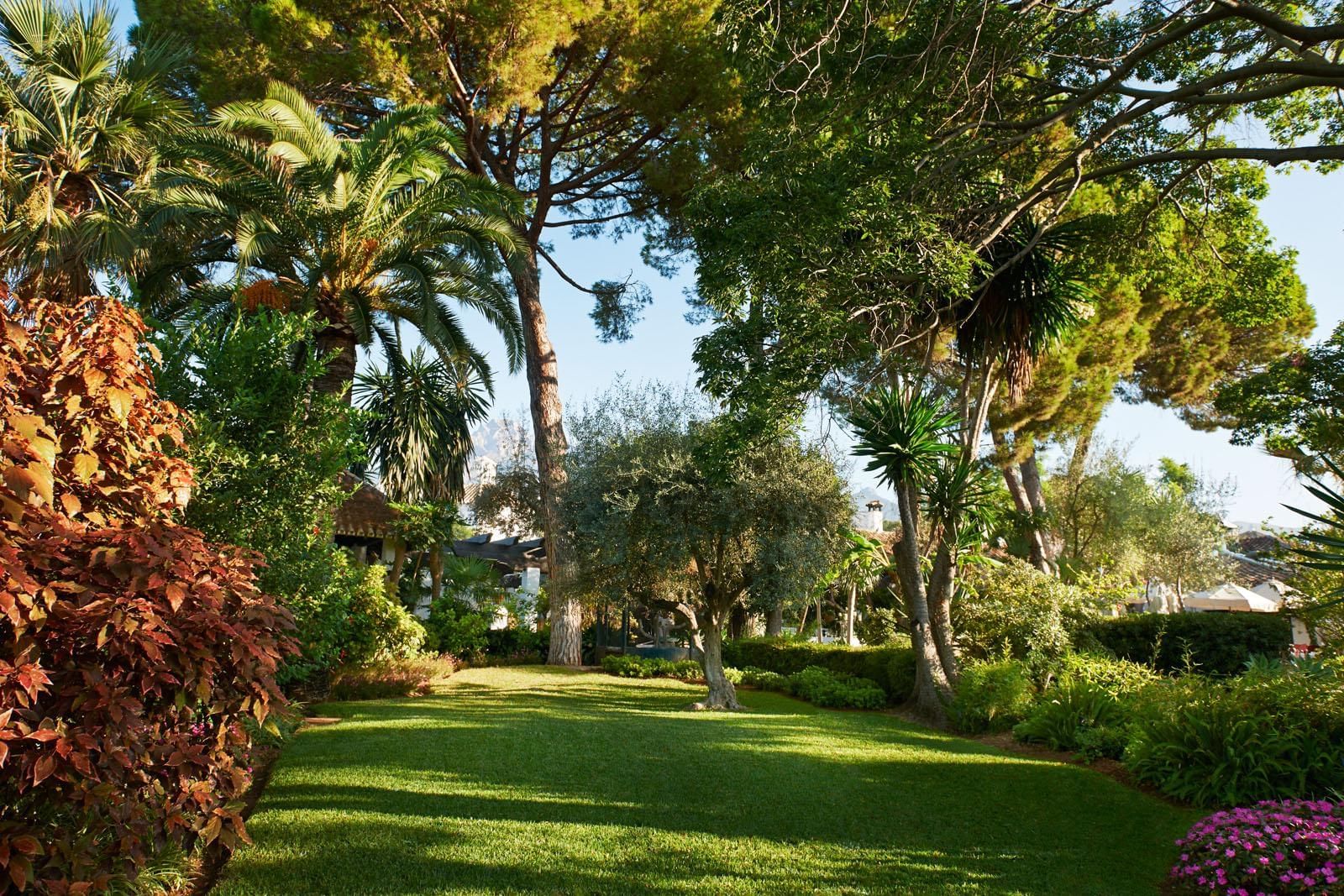 'Paradise is a blend of privacy and gardens' – Prince Alfonso

The original architect of our glorious grounds was Prince Alfonso von Hohenlohe who brought back many exotic species of plant, flower and tree from his travels around the world. Today it is Javier Viano our head gardener, who tends these 42,000 m² of subtropical gardens. He has a full-time team, which swells to a dozen horticulture-lovers in the summer months. No one knows their petunias from their philadelphus better.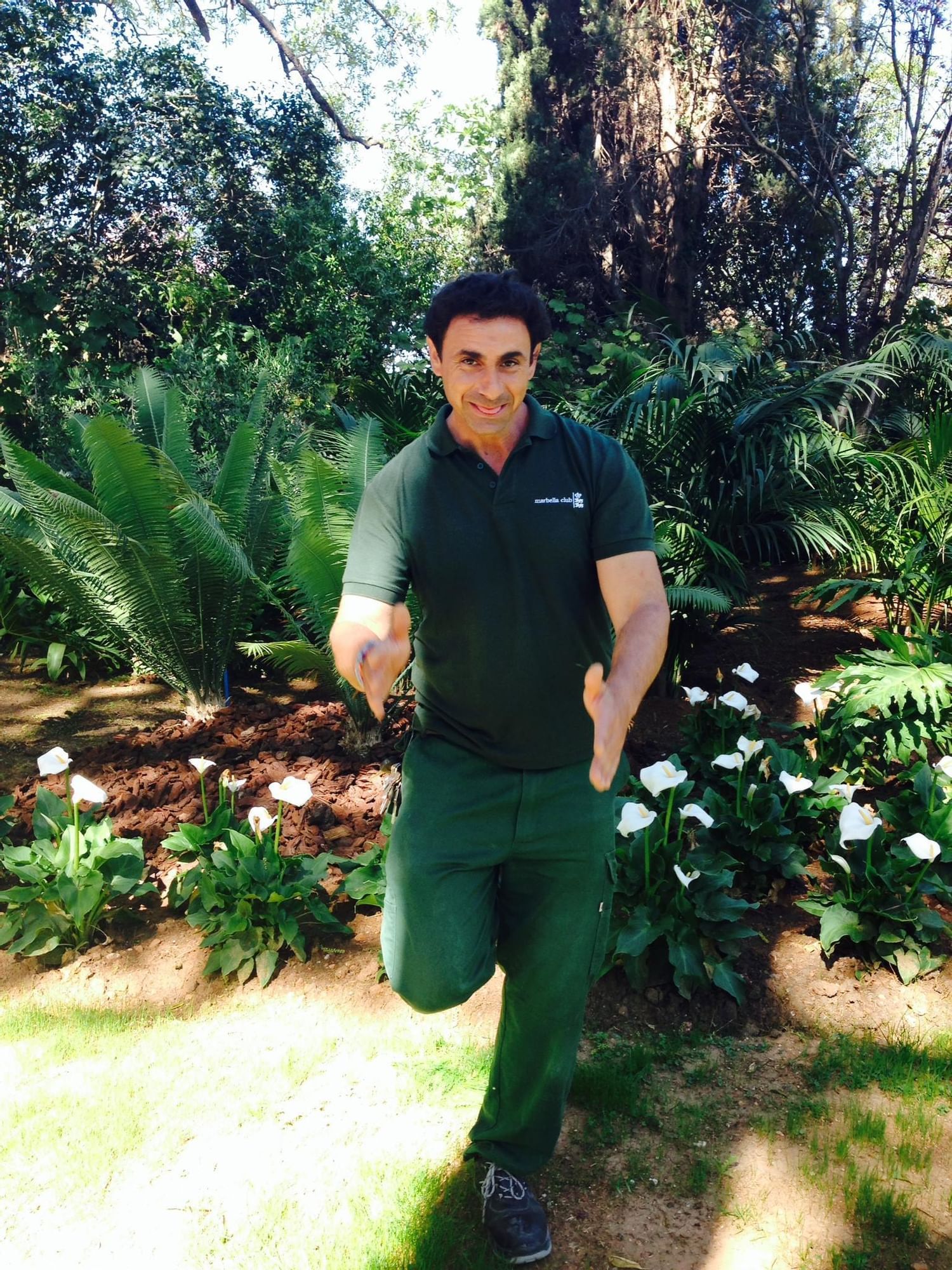 It's no accident that every pocket of our grounds is pretty in every season, and the colours are all carefully planned much as an interior designer uses certain textures and designs in soft furnishings. The courtyard is all-white agapanthus in summer, and white cyclamen in winter. Spend time by our swimming pool near the main restaurant at the heart of the Marbella Club and you'll spy vast eucalyptus and huge fig trees. Add to this giant avocadoes, white, pink and red oleander and it gives London's Royal Botanic Gardens at Kew a run for its foliage.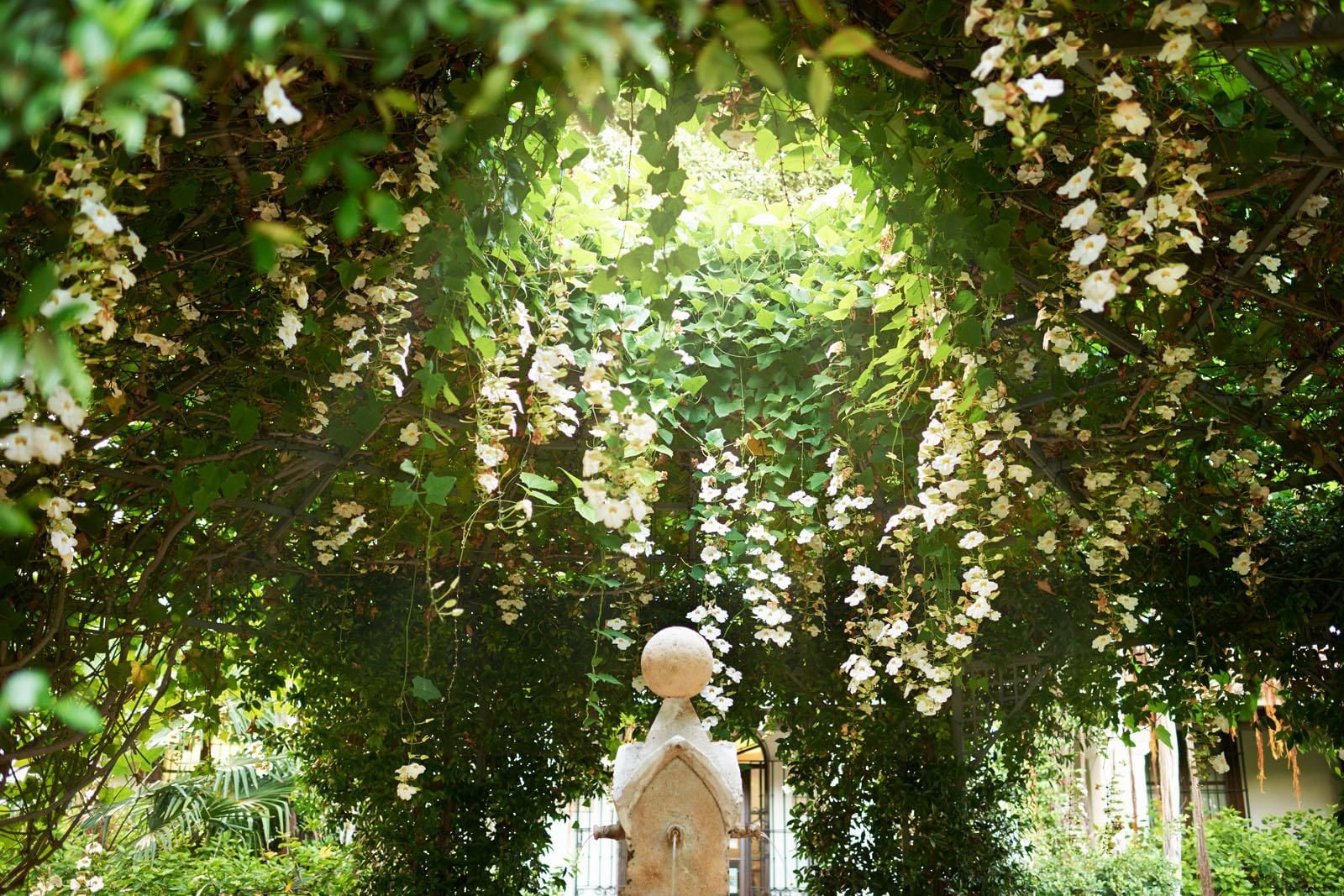 Look out for Phoenix palms from the Canary Islands and Phoenix Dactyliphera, whashingtonia robusta. Spy the unusual datura whose flowers are shaped like a bell. Olea Europaea (olive trees), cupressus sempervirens (Mediterranean cypress), as well as chorisia speciosa trees from South America with its hibiscus-like flowers, strelitzia nicolai (the giant white bird of paradise or wild banana), African acacia and araucaria araucana (monkey puzzle tree) are among the more than 500 different plants and flowers in our grounds.
Stroll down out private paths towards the white-sandy beach and admire sweet-smelling philadelphus, pretty pink salvia, yellow solandra and pink petunias along the way. Javier's green-fingered generosity doesn't stop at the coastal path. The scent of rosemary along our stretch of Marbella's public seafront promenade often stops joggers, holidaymakers and local families in their tracks – then as they pause to enjoy the aroma, they can't help but notice our lovingly tended border along the beach. Here there are plump looking agave and aloe succulents all carefully looked after so that they can survive that sea air.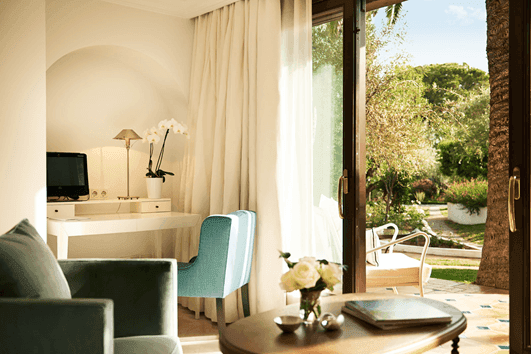 Related PostS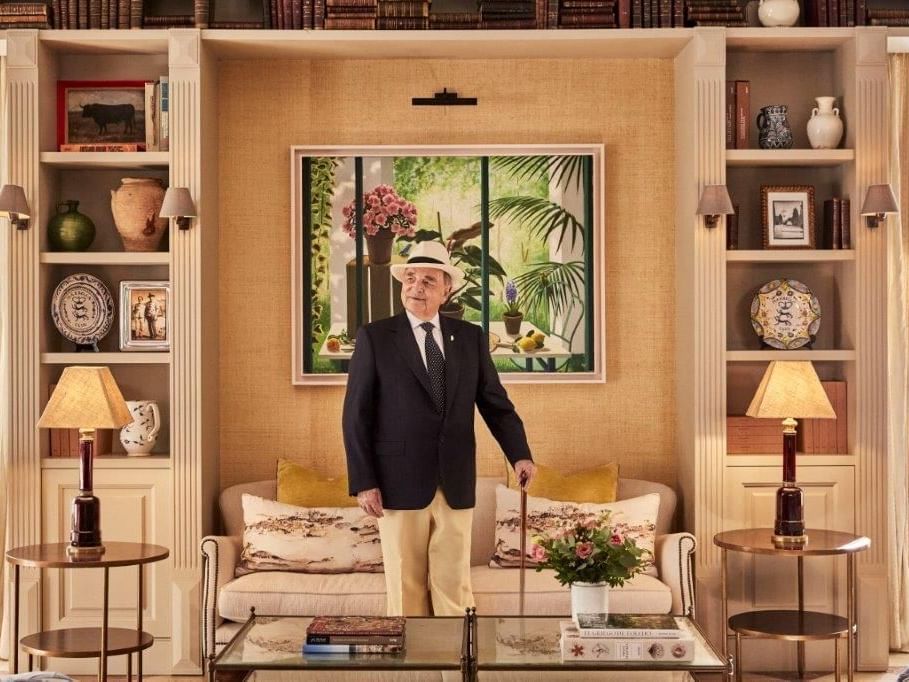 Count Rudi Turns 90
20/09/2022
The Marbella Club and wider community raises a glass to the hotel's first general manager, Count Rudi von Schönburg, a key figure in developing the highest standards of hospitality.