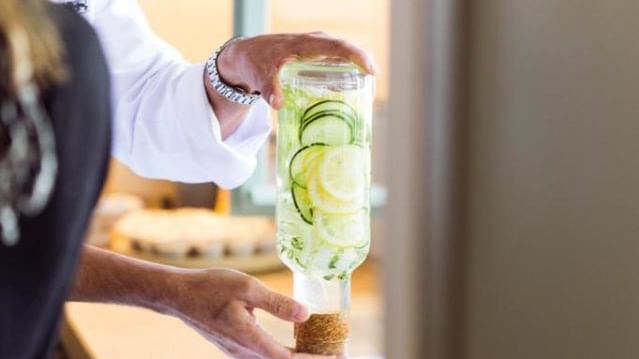 #Stayhome Series
Drinking the recommended two litres of water per day can get, well, boring. There, we said it.
Now, more than ever, drinking water can improve our overall physical fitness by allowing us to work out at peak capacity; help us concentrate especially if we're working from home; and restore energy levels naturally.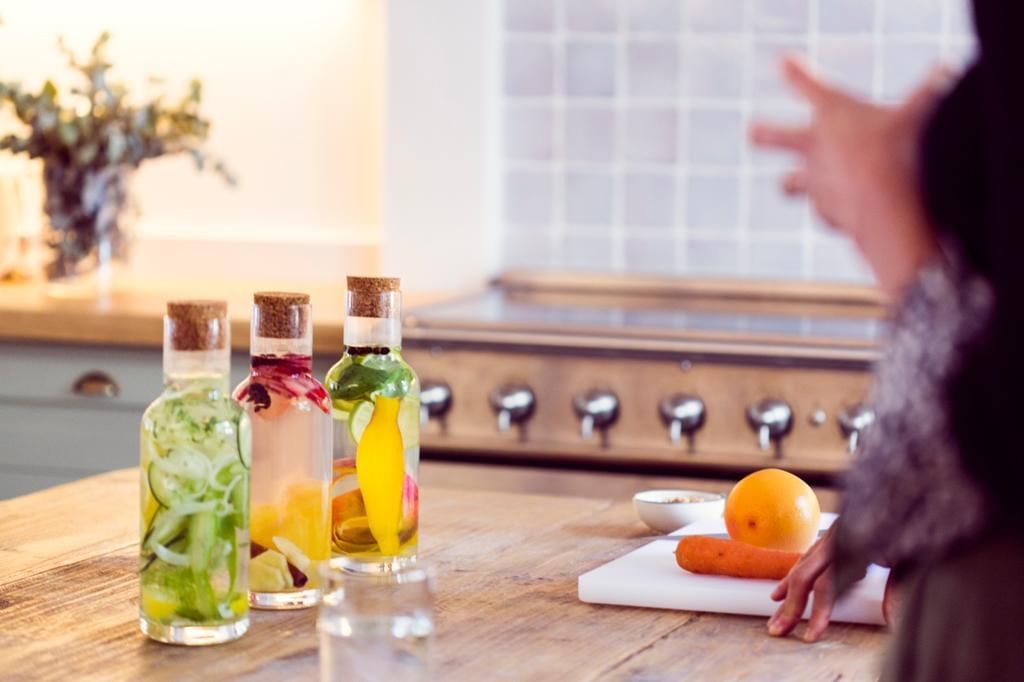 If drinking the recommended amount, however, is more of a chore than a healthy guideline, Chef Andrés (remember Chef Andres' strawberry gazpacho?) has come up with three tasty ways to spruce up your water bottle with herbs, fruits and spices you may have around the house. They also just look very nice and will surely impress your family!
And it's as easy as 1, 2, 3:
1- Drop your favourite fruit, herb and spice combinations (options further below) into a glass water bottle. At the Marbella Club, we prefer those with a cork-top, as they help to keep away that fridge smell when you're chilling the water.
2- Fill to the top with filtered water and use a spoon to gently stir. Place the cork on the bottle and quickly turn upside down a couple of times to mix the ingredients and the water.
3- Leave in the refrigerator for 3-12 hours. Chef Andrés tends to make a bottle in the evening and leave in the fridge overnight. Remember, the longer it macerates, the more intense the flavour.
Now, here are a few of Chef's suggested combinations:
Basil, mango peel, blueberries and thin slices of lime
Strawberry, star anise, ginger, cardamom, pineapple rings and cinnamon stick. Tip! Chef Andrés suggests replacing the filtered water with coconut water.
Cucumber, lemon, thyme, green apple peel, fennel
Let us know how your flavoured water turns out by sharing on Instagram and tagging @marbellaclubh!
Remember, our #Stayhome Series is here to accompany you through these uncertain times. Take a look through our blog and visit our website to stay up-to-date on our Covid-19 policies.
Related PostS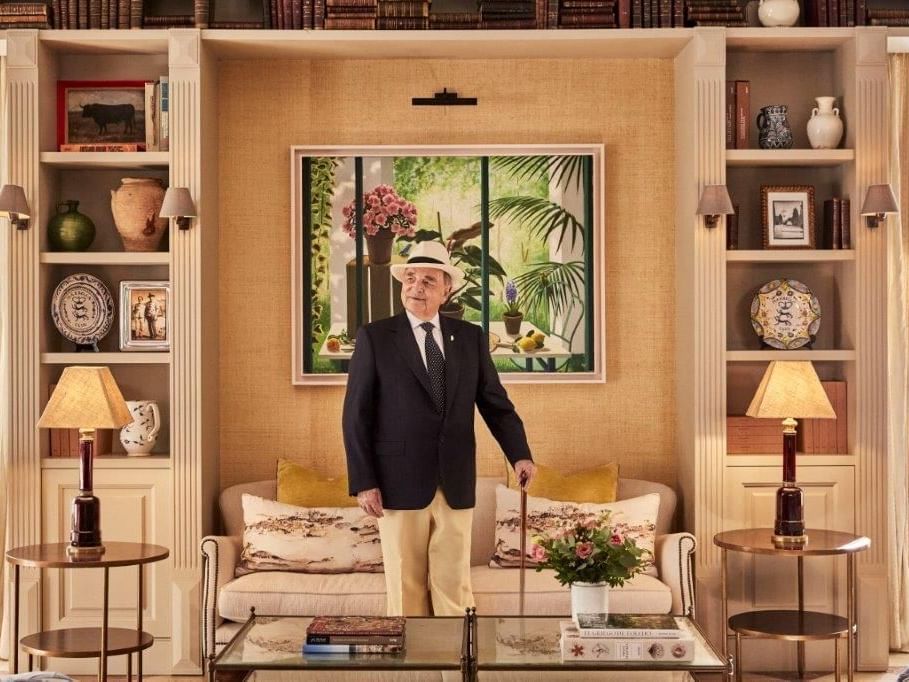 Count Rudi Turns 90
20/09/2022
The Marbella Club and wider community raises a glass to the hotel's first general manager, Count Rudi von Schönburg, a key figure in developing the highest standards of hospitality.